Ric Flair Reveals Why He Turned Down Vince McMahon's Offer to Sign With WWE in 1988
Published 02/28/2021, 8:00 AM EST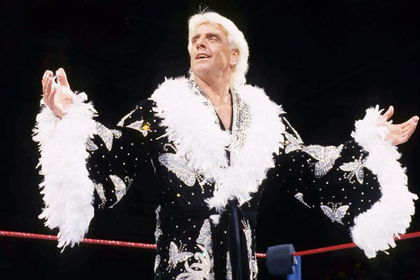 ---
---
Ric Flair is probably the greatest professional wrestler to have ever graced the squared circle. 'The Nature Boy' is only among a few who were legitimate megastars in the wrestling scene even before the birth of Vince McMahon's WWF (now WWE).
ADVERTISEMENT
Article continues below this ad
Ric Flair shares the reason why he didn't join the WWF in 1988
In a recent appearance on The Wrestling Inc. Show, the WWE Hall of Famer shared why he did not sign with the WWE when two of the Four Horsemen, Arn Anderson, and Tully Blanchard, signed with WWE in 1988. Flair revealed Mr. McMahon pitched Flair a match against Randy Savage, but the 'Naitch' stayed with the NWA.
ADVERTISEMENT
Article continues below this ad
He said, "I just talked to Vince [McMahon]. They wanted me to come and wrestle Randy Savage, but I was just too loyal to the NWA. When you've been the NWA World Heavyweight Champion, how do you just skip out? Everything is a work in pro wrestling except when you are the NWA Champion. And it should be that way for anybody."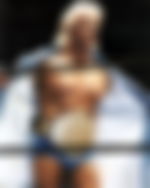 Flair explained it is important to stay loyal when you are a certain champion. You just can't leave like that. He also gave the example of the new US Champion, Riddle. 'Naitch' said the excitement on the face of Riddle after winning the title said it all.
Flair said, "That [reaction] was as much a part of the match. Those are the moments that matter. I know people say it's a work, but people who perceive it [wrestling] that way will never be successful. You've got to have your heart into it and moments like that, when you become a champion, should be huge."
When Flair finally signed with WWE
Loyalty is everything, and Ric Flair's decision at the time proves just that. Although 'Naitch' did not come to WWE in 1988, he came three years later.
'The Nature Boy' finally joined the World Wrestling Federation in 1991. His first year saw him battle some top names of his time, such as 'Rowdy' Roddy Piper and Hulk Hogan.
ADVERTISEMENT
Article continues below this ad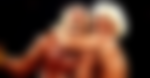 Ric Flair lasted 60 minutes to win the 1992 Royal Rumble Match and his first WWF Championship. He then embarked on a feud with 'Macho Man' Randy Savage, something that had been pitched to him three years prior. Savage defeated Flair at WrestleMania VIII, but the latter regained the title at a house show five months later.
So there you have it. Did you follow Ric Flair's career from the 70's/80's? Do you think Flair should've signed with WWE in 1988 instead of 1991? Let us know in the comments below!
ADVERTISEMENT
Article continues below this ad