Ric Flair Shares His Health Status Ahead of Wrestling Return In July
Published 05/21/2022, 12:45 PM EDT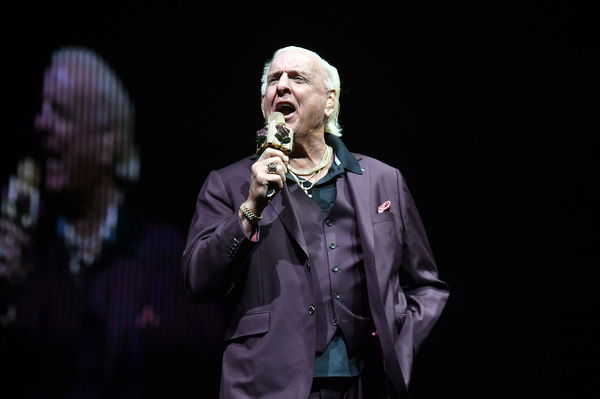 The Nature Boy Ric Flair seems to be an immortal human being. After being seriously ill in 2019, he recovered real quick and was seen on WWE television for various segments. Since 2019, Flair is living his life to the fullest,
There were rumors about The Nature Boy stepping in the ring again. Surprisingly, the rumors were true when Naitch posted the return on his Twitter. He said, "The Rumors Are True! I'm Going To Walk That Aisle, Style And Profile, One Last Time! July 31st! Nashville, Tennessee! Jim Crockett Promotions! I Will Prove Once Again, That To Be The Man, You've Got To Beat The Man! Now We Go To School! WOOOOO! TIX: http://RicFlairsLastMatch.com"
ADVERTISEMENT
Article continues below this ad
Ric Flair will step in the ring on 31st July 2022 at JCP and is very excited about it. He has been practicing for this return for a long time now.
Ric Flair gives his health update ahead of his last wrestling match
Ric Flair announced about the rumors of his return to wrestling were true. Moreover, he also shared the date and place for what we can say is his last wrestling match. However, many wondered about his health condition when he announced his in-ring return.
Speaking with TMZ Flair gave his health update. He said, "I don't have any aches or pains. I know I've had the health issues, but I asked 40 different doctors, and I decided I'm only gonna listen to one. Not necessarily the one that was gonna give me the right answer, but that I felt the most comfortable with"
The Nature Boy stated that the doctors have given him a green light to have one more match. He claims to be 85% fit and will train hard as per his capability at this age to have a potentially great last match.
Flair also talked about his other health issues. He said his scar tissue around his pacemaker and the blood thinner he was taking for the blood clot in his leg, all are normal now.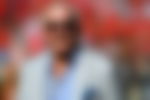 Why does The Nature Boy want to have one last match?
In an interview with TMZ, Ric Flair has an update on his health before having his last match. Doctors cleared him and is fit for the same. Moreover, he also shared the reason for having one last match in July 2022.
Watch this story:-  From Being An Ice Hockey Fan to Hunting : Brock Lesnars Favorite Hobbies Outside WWE
ADVERTISEMENT
Article continues below this ad
Flair said, "I couldn't stand the last couple of matches I had. Couldn't stand the last year I had"
Coincidently, Flair had his last match against Sting in 2011 at Impact Wrestling aka TNA. Also, Flair's last WCW match came against Sting. 
ADVERTISEMENT
Article continues below this ad
Flair was in a rough spot in the ring in 2011 and hence he could hold up on the last few matches of his career. Therefore, this time Flair wants to retire on his terms and is having the last match where he thinks he is all fine to give the best performance.