Ric Flair Talks the Hardships Lex Luger Went Through Even Before WWE
Published 12/16/2021, 9:30 AM EST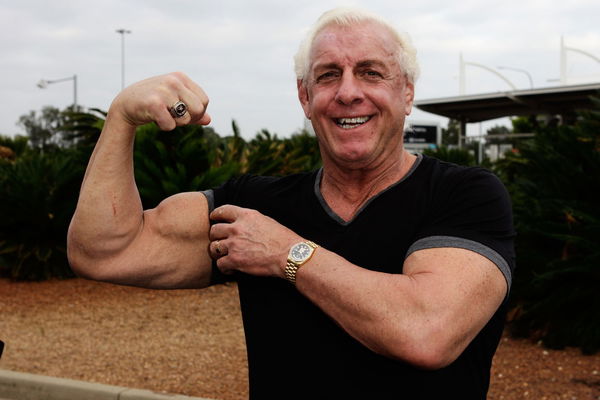 ---
---
Ric Flair had worked in many rival promotions of WWE in his wrestling career. During his wrestling career, he made many friends in various promotions who also featured on WWE for a short time.
ADVERTISEMENT
Article continues below this ad
Recently, Ric Flair talked about former WCW Champion Lex Luger on his podcast. During his conversation, he spoke about Lex Luger's hard times and his struggle to be in the top position. Lex Luger and Ric Flair encountered in several matches.
Both men were the top men during their reign in WCW.
ADVERTISEMENT
Article continues below this ad
Moreover, 'The Total Package' competed in a match against the 'Nature Boy' for the NWA World Heavyweight Championship. Luger and Flair were on the same page during their WCW days, however, Ric Flair got into another promotion to lift his career because of his popularity.
Ric Flair admires his former rival and friend Lex Luger
During the latest episode of the "Ric Flair Wooooo! Nation UNCENSORED" podcast, he talked about several wrestlers who he met in his career. Ric Flair and Lex Luger spent little time in the business, but Flair admired the struggle Luger faced.
Flair said, "He worked hard at a time when the business was tough. He put his time in he worked hard and he was put in a tough position. You know it got heat with better guys because I would take all the press slams and stuff from him and he wasn't. But he couldn't do a lot of other stuff because, like Goldberg, in a different way didn't have the opportunity to learn because you look so good they go sh*t."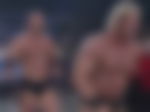 "You're going to be in the main event next week. Remember, I told you I had to wrestle him for an hour in Daytona and he had never wrestled more than two minutes right. So, I wanted to kill Bob and Hiro Matsuda who booked the match, but we made it," said Flair.
ADVERTISEMENT
Article continues below this ad
Ric Flair mentioned Lex Luger as a good human being as he stands strong today even after a lot of problems in his life. He feels bad for what happened to Luger over the past few years.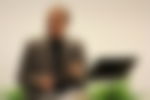 ADVERTISEMENT
Article continues below this ad
Currently, Luger is a part of WWE. He works with the backstage team on WWE's health policy and looks after the health and fitness-related queries of the WWE Superstars.
Watch This Story: WWE Raw Results: The Miz' Wife Slaps Him, Vince McMahon Gets Absurd, and More!