Ric Flair Teases Wrestling Return: "I'd Rather Die in the Ring. I'd Rather Not Jump off the 19th Floor or Spend Another 31 Days in the ICU."
Published 11/20/2021, 1:52 PM EST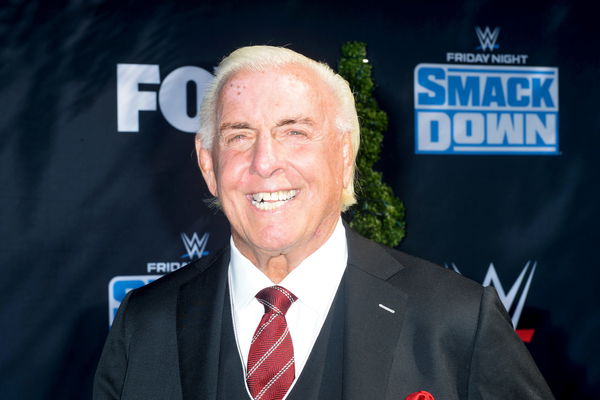 ---
---
WWE Legend Ric Flair is one of the most iconic WWE Superstars with a great wrestling career. The Nature Boy's charisma and wrestling skills always kept the WWE Universe on the edge of their seats. His 16-time WWE Champion record is still unbeaten, however John Cena did tie the record with Ric Flair.
ADVERTISEMENT
Article continues below this ad
Recently, the veteran started a podcast "Wooooo Nation Uncensored" this week. As they talked about Ric Flair's time in the ring and his wrestling career, Flair said that he could go for another match, however, WWE won't make it happen.
ADVERTISEMENT
Article continues below this ad
Flair said, "Most assuredly, and a lot of conversation. That talk hasn't happened, but could I do it? Absolutely. I'm in better shape now than I was when Sting and I wrestled the last match on Nitro. WWE won't let me do anything, even though I'm released. I understand, they have so much liability and I told them I would sign anything, but nobody wants me to die on their watch. I'd rather die in the ring. If I have to go. I'd rather not jump off the 19th floor or spend another 31 days in the ICU."
Flair's last match was at WrestleMania 24, where he fought against Shawn Michaels. The match ended in an emotional way as Shawn Michaels ended a legend's era.
Ric Flair gets involved in the feud between Charlotte Flair and Becky Lynch
Ric Flair's daughter and the SmackDown Women's Champion Charlotte Flair is set to face Becky Lynch at the Survivor Series pay-per-view. The rivalry between the two superstars has been heating up nicely.
It became personal as Ric Flair tweeted his support for her daughter. However, while taking his daughter's side, Flair made a jab at Becky Lynch in the process.
Becky Lynch cutting up Ric Flair in real life is crazy. That just tells you how far he's fallen from grace when a world champion is airing out his dirty laundry. pic.twitter.com/WvN21W1fTw

— Public Enemies Podcast (@TheEnemiesPE3) November 17, 2021
ADVERTISEMENT
Article continues below this ad
The battle of words between Becky Lynch and Ric Flair continued. During her interview with Ariel Helwani, Becky showed her respect for Ric, however she also claimed claimed that the 'Nature Boy' was seeking to use her for the purpose of promoting something else.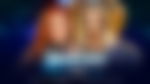 This Sunday at Survivor Series, Raw Women's Champion Becky Lynch will go head to head against SmackDownWomen's Champion Charlotte Flair.
ADVERTISEMENT
Article continues below this ad
Do you think Ric will make a comeback to professional wrestling?
Watch This Story: WWE SmackDown Results: Big E Attacks Reigns, Sasha Banks Gets Retribution and More