"I Shouldn't Have Said That"- WWE Legend Regrets Mocking Vince McMahon During Video Call
Published 06/17/2020, 3:24 PM EDT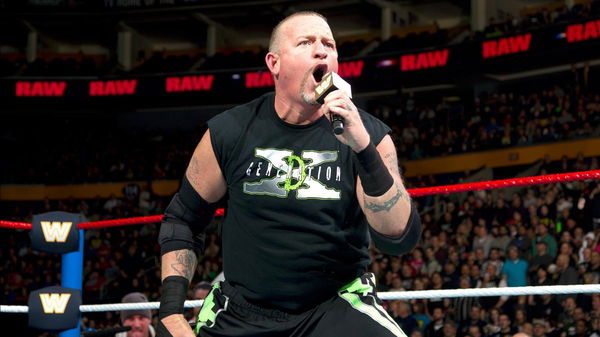 ---
---
WWE has had some pretty quirky Superstars over the years, but none can be quite in the same league as "Road Dogg" Jesse James. Even Vince McMahon has faced the wrath of his personality.
ADVERTISEMENT
Article continues below this ad
In his tenure at WWE, Road Dogg won the WWF World Tag Team Championship five times with partner Billy Gunn. He also held the WWE Tag Team Championship once.
In his five years from 1996 to 2001 in the WWE, Road Dogg did have some iconic moments. However, he also had issues with addiction that threw his career off the rails.
ADVERTISEMENT
Article continues below this ad
Road Dogg got a second chance with WWE
After rehab, Road Dogg looked to make amends with everyone whom he had wronged. At his father's (Bob "The Bullet" Armstrong) Hall Of Fame induction ceremony, he spoke to The Undertaker, The Rock, and Vince McMahon himself about his recovery.
This was mostly to apologize for how immature he had been earlier. Talking to Road Dogg on occasion after that, Vince McMahon realized that he had a profound knowledge of television and entertainment.
Vince and Triple H also realized that in meetings, Road Dogg wasn't afraid of sharing his thoughts and spoke of his vision freely. Soon other big names in the industry also noticed the same.
McMahon offered him a better backstage role, and Road Dogg accepted it. As it was a way to redeem himself in the eyes of the fans and the WWE.
"It was an opportunity to come back on the road, and I came back on as just an agent, just putting together matches," says Road Dogg.
Road Dogg revealed that his first conference call with Vince McMahon did not go as well as he had hoped. 
"But the first creative conference call I was on with Vince, we waited a really long time for him to hop on the phone," says Road Dogg. "So I was at my daughter's softball game, and it took so long for him to get on. He finally hopped on. I wasn't in the room. I was on the phone and preoccupied, and he finally came into the room."
Road Dogg wasn't in the mood to wait for Vince McMahon
Road Dogg revealed that Vince McMahon took an unusually long time to get on the phone. He was getting frustrated since he was at his daughter's softball game and was missing it. 
When he finally got on the call, Road Dogg was far from any form of politeness or patience.
"And he goes, 'Haha, right on time.' And I was like, 'Yeah, right on time, if you're three hours late.' Not a peep was made on the other end of my phone call, and I knew right then OK, I shouldn't have said that."
ADVERTISEMENT
Article continues below this ad
A very awkward moment for Road Dogg who had definitely overstepped some boundaries! He realized what he had done.
"I immediately regret saying that," explains Road Dogg. "But then I said, you know what I need to be there. I can't be on the phone for these calls. I need to be in the room."
Understanding that he may have overreacted, Road Dogg says that he should have been in the conference room. Attending the call during something more important to him distracted him from the purpose of the call.
ADVERTISEMENT
Article continues below this ad
Road Dogg has certainly come a long way since his rehab and has a lot to show for it. He learned that day, however, that when it comes to Mr. McMahon, fun and games just won't fly.