"They Did Not Name Sting"- WWE Hall of Famer on Why Sting Won't Beat The Undertaker
Published 08/19/2020, 7:45 AM EDT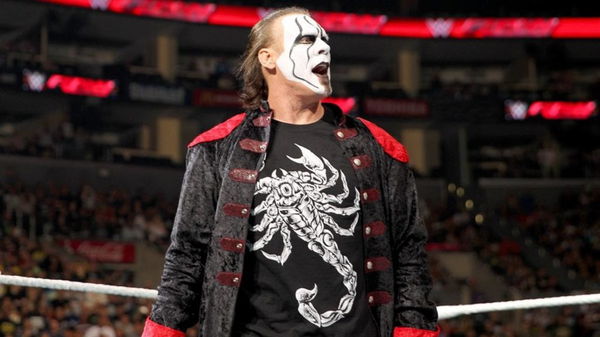 ---
---
Perhaps one of the biggest talking points and questions in WWE over the past decade was if WCW legend Sting had the best run he could have had in WWE. We all know the answer to that, and a general consensus would be that a lot of possibilities were not explored.
ADVERTISEMENT
Article continues below this ad
In a recent interview, WWE Hall Of Famer Road Warrior Animal spoke about Sting's brief run in WWE and how it all went wrong for the wrestling legend.
ADVERTISEMENT
Article continues below this ad
"Everybody's got a window, I think he missed his window by a few years in WWE. Nothing against Sting, Sting is awesome. I knew there was no way he was gonna beat The Undertaker, no way he's gonna beat anybody. I don't care if you're Sting or who you are, They did not make Sting," says Animal.
Sting made his WWE debut in 2013 at Survivor series, much to the surprise of thousands of fans. He then made it clear that he had a bone to pick with Triple H.
Sting proceeded to help Team Cena beat Team Authority. The stage was set for Sting vs Triple H. Sting went on a hot road to face "The Game" at WrestleMania. This saw the clash of the iconic sledgehammer and the black baseball bat.
Sting was beaten after a huge fight, which also saw a victory of D-X over the NWO. The rest of his run at WWE was played out in a feud against Seth Rollins, which he would also end up losing.
Sting was past his prime when he joined WWE
"The Icon" didn't have the best run that many wanted him to have. Although he did make some iconic appearances and had some good segments, it all fell short somewhere. There were so many dream matches that could have played out, but nothing really materialized. 
Everyone wanted to see a huge dream match between The Undertaker and Sting, a clash of two all-time favorite stars. WWE paired him up in a feud against Triple H instead.
Of course, the problem didn't lie on bad booking so much as it did on Sting's age at the time. "The Franchise" was past his prime when he debuted in WWE. He chose to stay away from WWE after WCW ended, and never stepped inside the WWE ring until 2014. 
ADVERTISEMENT
Article continues below this ad
If Sting had joined at least 4 or 5 years earlier in 2009 or 2010, he would have been able to deliver a great performance. This is the main reason why Animal feels that Sting would not be able to beat The Undertaker.
Against Seth Rollins, it was evident that "The Icon" wasn't supposed to be wrestling anymore. At one particular moment, he collapsed to the floor of the ring and was given an immediate medical check from the staff. The staff continued checking on him throughout the match.
ADVERTISEMENT
Article continues below this ad
The match also took a psychological toll on Rollins, who couldn't bear seeing his childhood hero suffer like that. 
All in all, Sting may just have been in the wrong place at the wrong time. His dream match against The Undertaker is, unfortunately, something we'll have to watch in our heads now and dream of what could have been.