Rob Van Dam Defends Vince McMahon Following Harsh Fan Criticism Towards WWE Healthcare
Published 05/22/2021, 9:15 AM EDT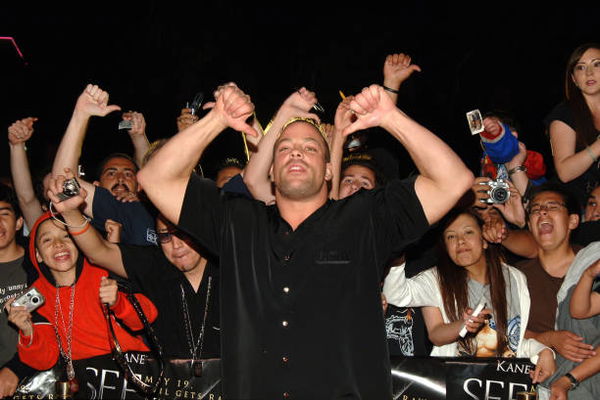 ---
---
Rob Van Dam stood up for Vince McMahon and the company policies about healthcare and insurance. This is after some of the fans started thrashing WWE for not having an unionized system for all wrestlers.
ADVERTISEMENT
Article continues below this ad
Rob Van Dam attempted to explain that pro-wrestlers would rather work as independent contractors and earn more, and then purchase insurance packages that suit them instead of getting less pay and healthcare.
We all have it. We buy it because it's better to make more money and take care of yourself than have an employer that pays you less to give you coverage. https://t.co/aUeFj9TkbD

— Rob Van Dam (@TherealRVD) May 18, 2021
ADVERTISEMENT
Article continues below this ad
It came to a point where someone pointed out that pro-wrestlers working with Vince McMahon don't have any protection. This is when RVD put his foot down and explained the expenses WWE took care of when he was working with the company.
The company provided him enough after his knee surgery. Additionally, WWE also took care of therapy and medicine expenses.
All flights and some of my hotels were paid 4. Guys with the leverage and balls to negotiate have tour buses.I was paid for an entire year off,post knee surgery-every aspect from pre-op to the therapy to the meds were taken care of by WWE. Kroger do that 4 u? Doesn't matter. https://t.co/J913akG8kM

— Rob Van Dam (@TherealRVD) May 21, 2021
It's not unusual for veteran Superstars to stand up for WWE, but Rob Van Dam standing up for McMahon after being stripped off his WWE and ECW Championship in two consecutive nights is commendable.
Why did Vince McMahon strip Rob Van Dam off his titles?
RVD won the title on June 11th, and on July 2nd, cops caught him speeding and in possession of substances. He was arrested, and this arrest was all the ammunition WWE needed to strip him of his titles and suspend him.
"It was so disappointing. I was personally upset over Rob's actions because I thought he was above that," Vince McMahon said. "Obviously, when something like that happens, we have to be concerned about how the company looks and Rob was not champion much longer."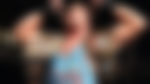 Rob Van Dam explained that by the time he arrived at WWE the next day, everything was decided.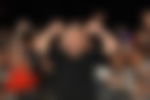 "By the next day, before I even got to the arena, it was all over every type of media. Why? Because I was the WWE champion at the time. Just like I used to think I was indestructible and couldn't get hurt. I think a lot of me thought I also couldn't get in trouble."
ADVERTISEMENT
Article continues below this ad
"When I got to the building, Vince told me 'Rob, tonight you're going to be stripped of your WWE championship. Tomorrow, you'll be stripped of the ECW championship.'"
"He also said you're going to be suspended for 30 days. I knew that I had seriously dropped the ball on some major plans for WWE and ECW." H/t TalkSport
RVD never reached similar heights in WWE again. However, the company inducted him into the WWE Hall of Fame in 2021.
ADVERTISEMENT
Article continues below this ad