"Roddy Had All of That"- Vince McMahon Reveals What Made "Rowdy" Roddy Piper the Perfect Heel
Published 04/28/2021, 10:51 AM EDT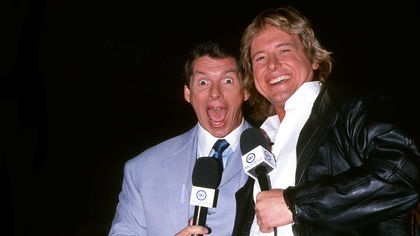 ---
---
It isn't easy to capture the art of being a villain. A true heel in wrestling has the characteristics to make fans hate him from all their hearts. Few wrestlers have mastered that art, and Vince McMahon knows who is the best heel in WWE.
ADVERTISEMENT
Article continues below this ad
"Rowdy" Roddy Piper: The best heel in WWE
ADVERTISEMENT
Article continues below this ad
While the likes of Roman Reigns, Seth Rollins and Randy Orton are amazing heels, they pale in comparison to "Rowdy" Roddy Piper. He remains one of WWE's most underrated talents, even though he headlined the first WrestleMania.
In collaboration with A&E, WWE produced a documentary on Rowdy Roddy Piper. In the documentary, WWE CEO Vince McMahon praised the legend and explained the qualities that go behind becoming a great villain in wrestling.
"When you look for attributes of a bad guy, you have to be fearless. You have to have the gift of gab, you have to be able to say anything that you want, even though you know it's going to be controversial. You have to have a certain attitude about you. Roddy had all of that and more." (H/T Fightful Wrestling)
McMahon perfectly summarised the career of Roddy Piper. He wrestled in promotions across America, from NWA to TNA, and his promos will go down as the best heel promos in wrestling. Aside from being a great heel, he was also a fiery and beloved babyface, one that fans miss dearly.
Is Vince McMahon really the best heel in WWE?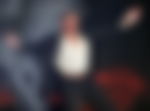 If there's anyone in WWE who perfectly embodied the characteristics of a good heel, it's Vincent Kennedy McMahon. The CEO of WWE is the only non-wrestler to become the top heel in wrestling and had a bunch of different ways to make fans hate him.
His rivalry with Stone Cold Steve Austin ushered in the Attitude Era and remains the turning point in WWE's history. He was the perfect antagonist to Austin's anti-hero persona, but his real heel role began once he stepped away from the ring for good.
ADVERTISEMENT
Article continues below this ad
As CEO of the WWE, McMahon overlooks every creative process in the company. From overlooking promo scripts to deciding the winners of matches, McMahon handles everything. Often, Vince makes decisions contrary to what the fans want, biggest example being Roman Reigns' push from 2015 to 2018.
Vince's heel role extended to firing wrestlers as well, most recent being the releases of the IIconics and Samoa Joe. It is bizarre that WWE's owner the biggest heel in the industry he basically runs, but such is the nature of the wrestling business and its nature.
ADVERTISEMENT
Article continues below this ad