"CM Punk Was Not as Good or as Over as John Cena": British Sports Channel Trolls AEW Star by Digging a Savage Burn From the Past
Published 08/19/2022, 12:00 PM EDT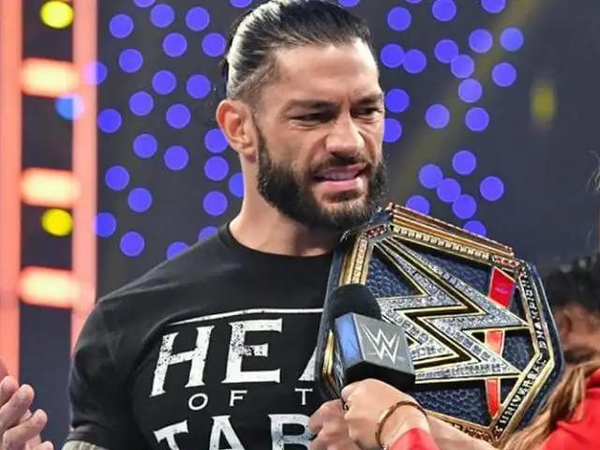 Roman Reigns is the current undisputed WWE Universal Champion and has held that title for 700+ days. Whatever challenge stood in front of him, he toppled that easily. Reigns first won the title after defeating both Bray Wyatt and Braun Strowman at Payback 2021. Ever since that day, he has remained undefeated in the title picture and even won the WWE Championship at WrestleMania 38 by defeating Brock Lesnar.
ADVERTISEMENT
Article continues below this ad
During this title reign of 718 days, Reigns faced severe challenges from various WWE Superstars. Starting from Brock Lesnar to Kevin Owens, Seth Rollins, Drew McIntyre, and even John Cena. The leader of Cenation is himself a 16-time World Champion. Cena made his return to the company before SummerSlam 2021 and challenged Reigns for the title. The match ended in Reigns winning over Cena and receiving praises from the crowd.
ADVERTISEMENT
Article continues below this ad
Exactly a year, Reigns met with Ariel Helwani and both discussed a very talked-about argument in professional wrestling. Helwani asked Roman Reigns about CM Punk had earlier spoken about how part-timers would return and take the 'big spot'. He then proceeds to ask Reigns about how he feels about Cena being in the main event with him even after being a part-timer. In response, Roman Reigns stays calm and says that he sees this from both perspectives.
Watch this story: Most Memorable Moments for Roman Reigns at WrestleMania
Further Reigns explains, "At the hindsight, it raises all the boats. Everybody benefits. So, I do think there is that strange threshold but I think those statements are coming from better people. You know, they possibly thought they were better than they really were." Roman Reigns then went down to claim, "When it comes down to it, CM Punk was not as good or as over as John Cena." Reigns also spoke about how good or over Rock was, and as a full-time performer, he understands CM Punk's frustrations.
Reigns states that "If anybody ever comes along to try push me out of scenario, I am going to fight like how to keep ground that I have made. It's just one of those debatable, we can go back and forth you know, and we can change our perspectives." He explains if a person like John Cena who is starring in multiple movies, is coming down to compete and it is bringing more eyeballs to their product, then he is not the one to complain.
Roman Reigns is rumored to face The Rock at WrestleMania 39
ADVERTISEMENT
Article continues below this ad
WrestleMania 39 is going to be held in Hollywood, and it is highly rumored that The Rock is going to be there. The last time, The Rock was at a WrestleMania it was the 32nd edition of the event, where he faced off against Erick Rowan. It is now highly rumored that he is going to face off against Roman Reigns. Reigns won his undisputed WWE Universal Championship against Brock Lesnar at WrestleMania 38.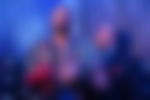 As per reports from Dave Meltzer, The Rock is heavily rumored to face Roman Reigns at WrestleMania 39. Meltzer said, "It's the plan. It's 100 percent the plan for this year [WrestleMania 39]. But the idea is, it's the plan if he can do it. We're still months away, months and months away. So many opportunities and things like that may come up that are far more important than WrestleMania." 
ADVERTISEMENT
Article continues below this ad
Will it again be a part-timer getting over a full-timer?
Read more: Dwayne 'The Rock' Johnson Was Helpless for Roman Reigns for a Shocking Reason