Roman Reigns' Cousin Makes Shady Comment On Tribal Chief; Who Isn't Acknowledging The Tribal Chief?
Published 05/22/2022, 10:30 AM EDT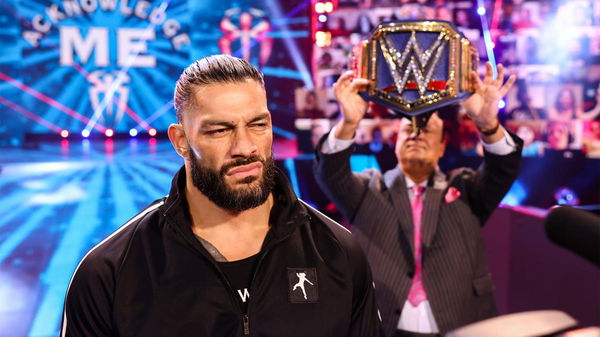 The world of professional wrestling is currently watching a different version of Roman Reigns. The Tribal Chief is arguably the best WWE superstar in the company and in the world currently. 
Roman Reigns has held the Universal Championship for over 600 days and is still going strong. The victory over Brock Lesnar at WrestleMania has made him an Undisputed WWE Universal Champion.
ADVERTISEMENT
Article continues below this ad
The world now acknowledges The Head of the Table, as he was the most searched professional wrestler of 2022 till April.
Nia Jax does not acknowledge Roman Reigns as Tribal Chief
Recently, former WWE superstar Nia Jax aka Lina Fanene was having a 'Ask me Anything' session on her Instagram. She replied to the question which was regarding Roman Reigns and the answer to it was shocking.
The fan question was, "Do you recognize Roman Reigns?" to which Fanene replied, "I don't"
A wrestling fan shared the pictures on Twitter. The tweet said, "These are very interesting comments from Nia Jax lol"
It shocked the fans to see Jax claiming this. Nia Jax is a cousin of Dwayne Johnson and a long-blood cousin of Roman Reigns. 
Watch this story:-  From Being An Ice Hockey Fan to Hunting : Brock Lesnars Favorite Hobbies Outside WWE
The current character of Roman Reigns is very much close to his Samoan heritage. Many Samoan wrestlers who are related to The Tribal Chief have publicly acknowledged him. Reigns has made himself one of the most powerful Samoan wrestling representatives in WWE, especially for his legendary Anoi'i family.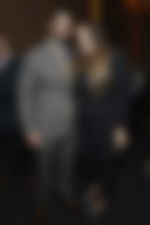 The answer of Nia Jax is a direct sign of how she and Roman Reigns aren't close now. They are relatives and it seems Jax is mostly involved with The Rock's side of the family post her WWE release.
Is The Tribal Chief having a match against The Rock at WrestleMania?
Since Roman Reigns has returned as The Tribal Chief, fans want to see his match against The Rock. For the entire year of 2021, WWE and Reigns teased a return of The Rock, but unfortunately, it didn't happen. Sometime back in his appearance on The Tonight Show Starring Jimmy Fallon Reigns revealed he would love to fight The Rock.
ADVERTISEMENT
Article continues below this ad
Reigns said, "I would. Yes. I don't know if he wants it. So that's kind of something that we do in our family as far as sports entertainment, professional wrestling, WWE. This is our platform. This is our family business."
ADVERTISEMENT
Article continues below this ad
The Head of the Table is ready to have a match with The Rock. He recalled having a match with Jey Uso and solving the problem in the ring. Similarly, he wants The Great One in the ring and have the match of his lifetime.