Roman Reigns Destroys Seth Rollins' Legacy: 'If I Wanted to Choose a Megastar from Raw, I Would've Chosen Your Wife'
Published 01/15/2022, 1:18 AM EST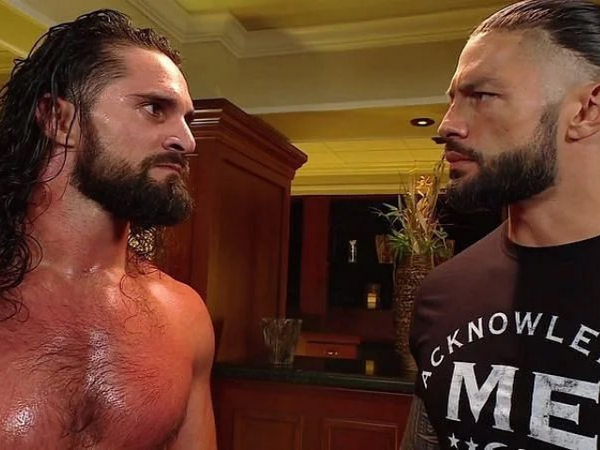 WWE Universal Champion Roman Reigns is putting the title on the line against Seth Rollins at Royal Rumble 2022. If it were up to Reigns, this match wouldn't have been happening.
During WWE SmackDown: January 14th, 2022, The Tribal Chief and The Drip God finally had a conversation. Well, it was more of a verbal war than a conversation.
ADVERTISEMENT
Article continues below this ad
Rollins constantly took shots at Reigns for asking others to acknowledge him. He mocked the situation by attempting to acknowledge everything about The Tribal Chief.
Soon, Reigns got tired of his antics and finally destroyed Seth Rollins by putting Becky Lynch over him.
"You look like a clown. You sound like a clown because you're a clown. You clearly don't have the star power that I have. You'll never reach the levels that I've reached. Let's just be honest, if I was looking for a Superstar, a megastar, I wouldn't have chose you from Raw. H*ll, you wouldn't have even been the one I would have chose from your household. If I wanted to main event the Royal Rumble with a megastar, I would have chose your wife."
In fact, The Tribal Chief even refused to do The Shield's signature move by joining his fist with Rollins'. According to Reigns, The Shield was beneath him now. Unfortunately, Seth Rollins didn't get a chance to respond to that.
Roman Reigns had reinforcements prepared to take down Seth Rollins
When The Tribal Chief was making his comments about Seth Rollins and Becky Lynch, little did Rollins know something else was up. He turned back just in time to find The Usos coming up behind him.
'The Drip God' managed to avoid them and rolled out of the ring. When they came for him again, he smashed them onto the steel steps and announcers table, stared down Reigns for a brief second, and rolled out of the ring again to walk back up the ramp.
ADVERTISEMENT
Article continues below this ad
Coming to the upcoming Royal Rumble match, it's possible WWE is using Seth Rollins vs Roman Reigns as a way to fill up the match card. Reportedly, the big idea is to have Universal Champion Roman Reigns vs WWE Champion Brock Lesnar at WrestleMania.
As Lesnar is defending the title against Bobby Lashley at Royal Rumble, WWE booked Seth Rollins vs Roman Reigns so The Tribal Chief has a match for the PPV.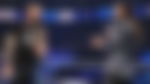 ADVERTISEMENT
Article continues below this ad
Considering WWE's plans at this moment, there's a much higher chance that The Tribal Chief will leave the match as the winner.
Watch This Story: Dwayne 'The Rock' Johnson to John Cena: WWE Superstars Who Own Expensive Cars