Roman Reigns Drops Massive Hint on Paul Heyman's Place in The Bloodline
Published 10/18/2021, 11:40 AM EDT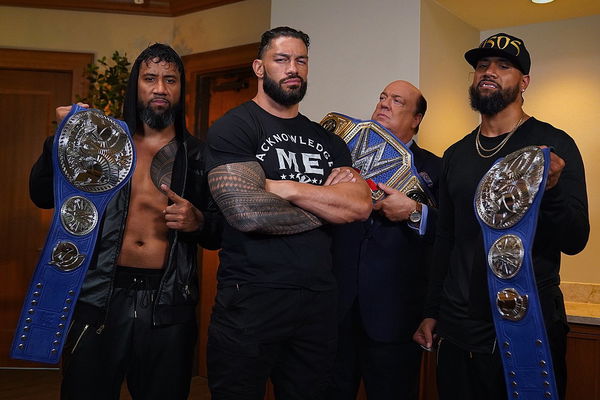 ---
---
The Tribal Chief knows there's nothing above family, nay there's nothing above blood. Roman Reigns may shake his hand with everyone, but he doesn't trust anyone who isn't BLOOD.
ADVERTISEMENT
Article continues below this ad
Staying true to his philosophy, The Tribal Chief took to social media to express his appreciation for the only ones he trusts in WWE – The Usos.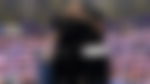 ADVERTISEMENT
Article continues below this ad
However, one may refer to the time when Roman Reigns was battling Jey Uso for the Universal Championship. When he was in the steel cage with Jey Uso, Reigns ended up crying before he took down his cousin. That's how much it hurt him to hurt his own blood.
To him, The Usos are his number 1. To The Usos, their Tribal Chief is the number one!
Watch This Story: John Cena To Triple H: WWE Superstars Who Suffered Broken Bones During Matches
Roman Reigns took a shot at Paul Heyman as well
He took out two birds with one stone since this was a subtle shot taken at Paul Heyman as well.
Previously, Reigns had told Heyman he was a part of his family too. However, since Lesnar's arrival at SummerSlam 2021, The Tribal Chief's trust in his legal counsel is fading.
First, Lesnar hinted that Paul Heyman knew Brock Lesnar was coming back but did not tell Roman Reigns. Heyman denied the accusation.
Second, Reigns asked Heyman if The Beast would come at Extreme Rules. The way Paul Heyman revealed The Beast wouldn't interfere with the Reigns vs The Demon match at Extreme Rules, it seems Heyman knew something beforehand.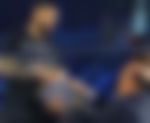 Third, at the contract signing for WWE Crown Jewel 2021, Roman Reigns tried to make fun of Lesnar for signing the contract without reading it first. To this, The Beast replied he had already gone through the contract beforehand with his advocate, Paul Heyman.
ADVERTISEMENT
Article continues below this ad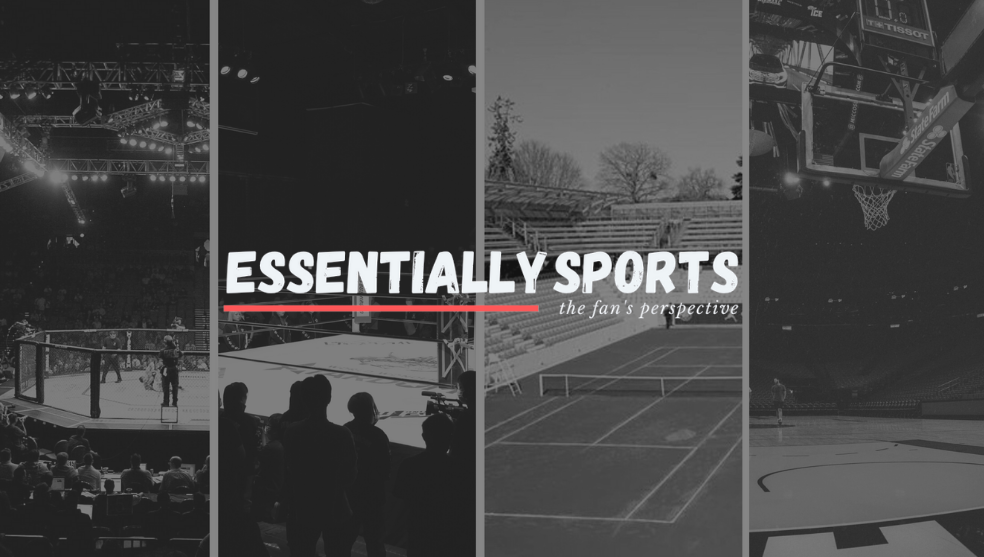 This left Roman Reigns stunned. He did not actually say anything to Paul Heyman, but the look on Heyman's face was priceless. He knew The Tribal Chief would fire him very soon because there is no trust left between them anymore.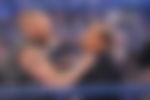 ADVERTISEMENT
Article continues below this ad
Even though there hasn't been any revelation about Heyman's true allegiance, he did try to prove his allegiance to The Tribal Chief by sending a message to Brock Lesnar. Unfortunately, that did not have any impact at all.
By now, Roman Reigns knows Paul Heyman is all about the business. Therefore, maybe it's time he stops discussing all his moves with Heyman. But, without Heyman, can he continue to remain at the top?