Roman Reigns Must Not Take Adam Pearce for Granted, Here's Why
Published 01/10/2021, 11:20 AM EST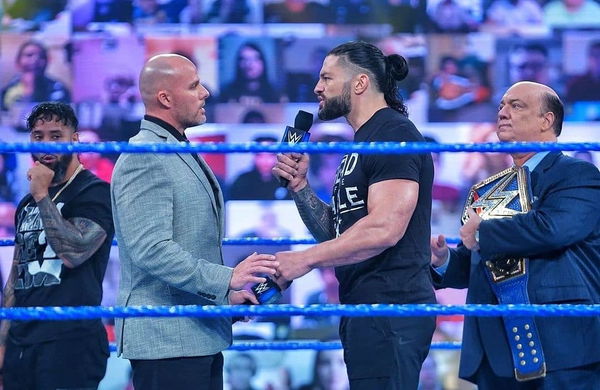 ---
---
Roman Reigns is literally living his 'Head of the Table' gimmick. Whatever Roman Reigns wants, he gets. And that includes the challengers for his Universal Championship. In a shocking turn of events on SmackDown this week, Reigns and Uso helped Adam Pearce become the new #1 contender.
ADVERTISEMENT
Article continues below this ad
The victory didn't really come the way anyone would've wanted, but it's still a victory. Roman made Adam Pearce win because he wants to make him suffer for his mistake, but will this prove to be costly for Reigns instead?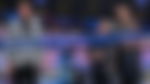 ADVERTISEMENT
Article continues below this ad
Adam Pearce subtly warns Roman Reigns
WWE Official Adam Pearce definitely didn't want to face Roman Reigns at Royal Rumble, but now his fate has brought him there. But after what happened at the end of SmackDown, we might see a completely different Adam Pearce at the Rumble.
I enjoyed my two decade ride; I honestly loved it. And at the end, I was ready and happy to ride off into the sunset. The "Head of the Table" put the keys back in my hand and forced me to take the wheel. And so, we ride again… https://t.co/0SdPH3VIN4

— Adam Pearce (@ScrapDaddyAP) January 9, 2021
WWE tweeted a few pictures of Adam Pearce in action against Adam Cole from an indy show with a caption suggesting Reigns not to overlook his opponent at the Royal Rumble. Pearce replied to this tweet and sent a subtle warning suggesting now that Reigns has forced him back to the ring, he will show him what he's truly capable of.
Why Reigns shouldn't take Adam Pearce lightly
ADVERTISEMENT
Article continues below this ad
First, Adam Pearce is no rookie inside the ring; he is a 20-year veteran of the professional wrestling business. Adam Pearce is a former 5-time NWA Worlds Heavyweight Champion, a title held by some of pro wrestling's greatest names including Ric Flair, Dusty Rhodes, Ricky Steamboat, and Sting.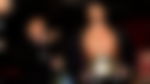 Adam Pearce won several independent championships and 8 major championships in his 20-year pro wrestling career. Yes, it's been six years since he retired from pro wrestling, but WWE lives and dies by never say never!
ADVERTISEMENT
Article continues below this ad
Pearce is a skilled worker inside the ring and his NWA Hall of Fame induction and championship reigns prove that. If WWE is going all-in for this match, then it will be an unexpected classic. If not, Reigns will squash Adam Pearce and there's nothing we can do about it.
Do you think Roman Reigns is underestimating Adam Pearce? Will Pearce cause an upset at the Royal Rumble? Let us know in the comments below!