Roman Reigns Receives Massive Boos During WrestleMania Entrance; Edge gets the Loudest Pop of the Night
Published 04/11/2021, 11:52 PM EDT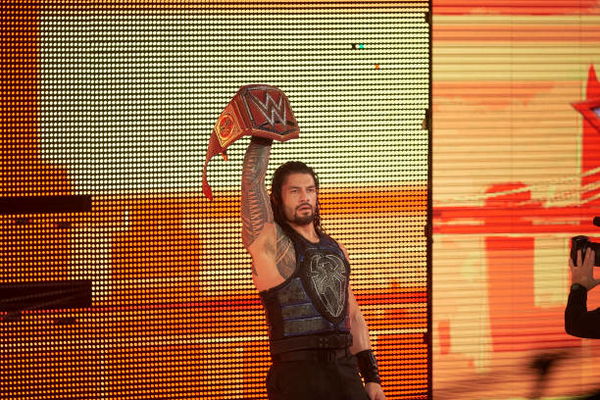 ---
---
The main event of WrestleMania featured three of WWE's most popular superstars clashing for the Universal Championship. Roman Reigns, Edge and Daniel Bryan battled in a ferocious triple threat match where they pulled out all the stops. However, the fun began even before the actual wrestling.
ADVERTISEMENT
Article continues below this ad
Roman Reigns loudly booed at WrestleMania 37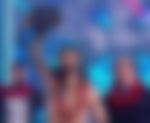 ADVERTISEMENT
Article continues below this ad
Roman Reigns has always received the loudest boos from the WWE Universe. They completely rejected him as WWE's top babyface and left no stone unturned in letting WWE know about it. At WrestleMania 32, fans even chanted 'We Want Refunds' at Roman after he won the WWE Championship from Triple H.
At SummerSlam, Reigns triumphantly returned to WWE and won the Universal Champion a week later. However, he did so as a heel. By aligning himself with Paul Heyman, Reigns became the top heel on SmackDown and became the Head of the Table.
While some praised Reigns' character work and he gained some fans, he still received heat from the WWE Universe. At WrestleMania 37, Reigns received massive boos from fans inside the Raymond James Stadium. After hearing WWE project boos inside the WWE Thunderdome, it was refreshing to see fans boo him for real once again.
On the other spectrum, Edge's long awaited return to the main event of WrestleMania yielded the biggest pop of the night. His entrance will go down as one of the most explosive entrances in WrestleMania history.
Reigns' most negative crowd receptions
ADVERTISEMENT
Article continues below this ad
Despite being WWE's to babyface for most of his career, Roman Reigns has been subject to the loudest boos. Negative reactions became synonymous with Roman, irrespective of his talents as a performer. He's headlined five WrestleMania's and has been booed in all five matches.
At the 2015 Royal Rumble, Reigns won the match to thunderous boos from the fans in Philadelphia. The choice to have him win over Daniel Bryan did not sit well with the crowd. Reigns was also booed in his first and second WrestleMania main events against Brock Lesnar and Triple H.
No crowd reaction will ever top the one Reigns received on Raw after he retired the Undertaker at WrestleMania. The crowd refused to let Roman speak for eight minutes and chanted vulgar things at him. He closed the segment like a boss, saying, "This is my yard now."
ADVERTISEMENT
Article continues below this ad