Roman Reigns Reveals How He Will Beat Edge And Daniel Bryan At WrestleMania 37
Published 04/10/2021, 7:30 AM EDT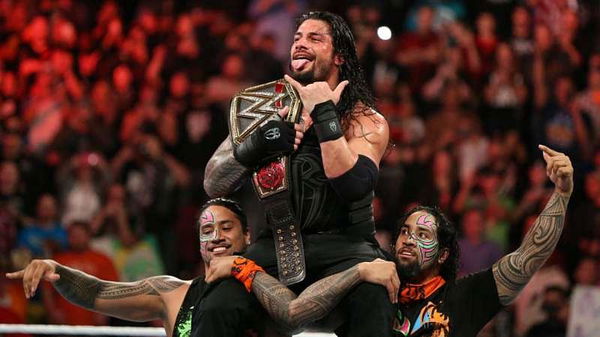 ---
---
On the March 26, 2021, edition of SmackDown, Adam Pearce officially declared that Edge, Roman Reigns, and Daniel Bryan would have to face off in a Triple Threat match at WrestleMania. The match was supposed to feature only Edge and Roman Reigns for the WWE Universal Title. The induction of Daniel Bryan made the match even spicier than it already was.
ADVERTISEMENT
Article continues below this ad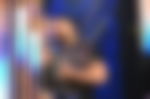 Roman Reigns' Strategy For WrestleMania
ADVERTISEMENT
Article continues below this ad
On Apr 8, 2021, WWE Now India invited Roman Reigns over as a guest in an episode, before his big match at WrestleMania 37. Roman was asked if he would reveal his strategy for the biggest night of the year if they promised not to blabbermouth it. 'The Big Dog' boastfully replied,
"That's the thing, you can tell everybody. I've been telling them, I'm gonna smash everybody. The key is to divide and conquer. I have to keep those two away from each other because that's the huge speed bump in this match for me is the fact that they can beat each other and still beat me."
Now, the fascinating part of the triple threat is that Roman doesn't need to submit or be pinned and can still lose the match. This means that the fans can see a title change, and WWE can keep Roman just as high without him actually getting beat. Roman continued detailing his plan by stating,
"I have to assert myself early. Get rid of at least one of them, single one out and try to win as fast as possible. It's real Lion stuff and we're gonna have to be the king of the jungle out there and take over quick and hopefully take it home fast."
Roman Reigns On His Growth In WWE
The 'Tribal Chief' talked about his transition and growth in WWE and the people he works with now.
"I think it's been great. I think it's been pretty smooth and it's just been a pleasure to work with Paul [Heyman] and everybody else I've been able to work with. I've worked with my cousin Jay [Uso]. Telling him that story, the family struggle. All the way to where we are now, clicking and working on a very powerful level. It's something that I'm extremely proud of."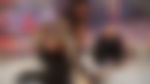 Roman's Thoughts On Edge And Bryan
This would have been Reign's sixth WrestleMania had it not been for his leukemia and coronavirus concerns during the previous one. Roman quickly replied by saying,
"I don't look at the record books. I don't feel like I'm competing with anybody else. I'm just competing with myself. Trying to best myself and you know, just completely raise my game and always up the level that I'm at."
Reigns continued by stating that the Thunderdome has been excellent for WWE. The fact that the superstars have been able to adapt to the change has been critical for them.
But same as any other wrestler, Roman also said that getting the live energy and aura back in the form of a live audience with their cheering and interaction is something else.
ADVERTISEMENT
Article continues below this ad
Before the main event at WrestleMania, Roman was asked about his thoughts on 'The Rated-R Superstar' Edge and Bryan. He said,
"A huge amount of respect to Edge and Daniel Bryan. To be able to see these guys comeback story, to see everything you know, and the struggle that they've gone through, the adversity that they've overcome. To be able to showcase our talent and our storytelling ability and bring the biggest fight to the WrestleMania stage possible, it's a great honor"
ADVERTISEMENT
Article continues below this ad
What are your thoughts? Comment down below and let us know!
Trending Stories