Roman Reigns Reveals How the WrestleMania Match with The Rock Can happen
Published 04/01/2021, 12:35 AM EDT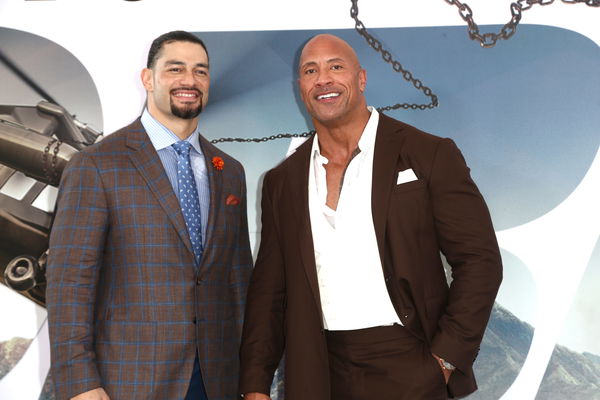 ---
---
The Rock hasn't wrestled in five years, with his last match being a six-second squash against Erick Rowan. Dwayne Johnson has made a giant amount of money in Hollywood, but his wrestling career isn't over yet. His cousin, Roman Reigns, still wishes to face him at WrestleMania.
ADVERTISEMENT
Article continues below this ad
Roman Reigns talks about facing The Rock at WrestleMania
ADVERTISEMENT
Article continues below this ad
Roman Reigns vs The Rock is one of those dream matches that's always on fans' minds'. The battle between two massive Samoan dudes who can crush an apple between their biceps is something to behold. Also, the history and significance behind their lineage and their legacy makes their inevitable match even more exciting.
In an interview with Ariel Helwani, WWE Universal Champion Roman Reigns talked about the dream match against his cousin. Helwani asked the Tribal Chief if he'd face The Rock if WrestleMania 37 were to take place at Los Angeles in the SoFi Stadium, if not for the pandemic.
"I'd say there'd be a lot better chance, but I like how everything happens, you know what I mean. Because, you know, no disrespect to Tampa Stadium and obviously the conditions we're in, there's going to be a lot less people, but I'm grateful if we had a thousand people out there, it would be awesome."
Reigns wants to face The Rock in front of a larger audience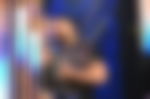 Roman then claimed he'd rather face The Rock at next year's WrestleMania in Dallas, Texas, or at WrestleMania 39 in Los Angeles, which is The Rock's backyard.
ADVERTISEMENT
Article continues below this ad
"Imagine me with another two years of this dominance, going against the Great One. I mean, like in Hollywood, which is god-willing, you know the next step." He also claimed, "If he's down, it'd be cool."
"I wanna create the largest, most monumental moments that sports entertainment can hold. So if that involves him in the picture, then absolutely. And it all comes back and I think he would agree to this, it all comes back to the audience. What do our fans wanna see? What's gonna entertain? What's gonna create that escapism where they feel like this is real. Those are the moments I wanna create."
It's clear from Reigns' words that he intends to face The Rock in front of a full house. A match between two of the biggest stars, belonging to different generations, who also come from the same line of Samoan wrestlers, to determine the true Head of the Table will be a barnburner.
ADVERTISEMENT
Article continues below this ad