WWE Fans Go Berserk As Iconic Umaga Picture Resurfaces
Published 12/05/2021, 2:00 PM EST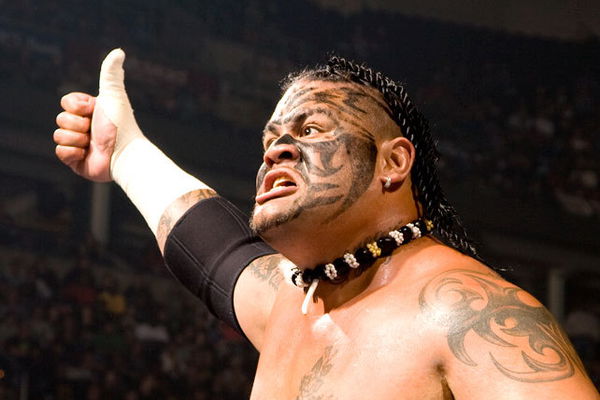 ---
---
When a professional wrestling fan thinks about Samoans in WWE, names such as The Rock, Rikishi, and Roman Reigns come to mind. One name that is often left out is the legend, Umaga.
ADVERTISEMENT
Article continues below this ad
Umaga was one of the most dominant characters in the Ruthless Aggression era. He was the Braun Strowman of that era and was undefeated at one point. He was such a monster that WWE put him over stars like Ric Flair, John Cena, and Triple H.
That should explain how valued the Samoan was.
ADVERTISEMENT
Article continues below this ad
Unfortunately, Umaga passed away on December 4th, 2009, because of a heart attack. 2021 marks his 12th death anniversary, and tributes have poured in from everywhere.
His former manager, Armando Estrada, posted a picture of him with Umaga, where he is holding the WWE Intercontinental Championship. The Intercontinental title run established Umaga as a star.
Fans went crazy over the picture as it garnered fifteen thousand likes, with fans remembering the team. They reminisced about some of the glorious moments the team went through together. Some mourned Umaga as he was taken away from the world too early.
Rikishi, Umaga's brother, also posted a tribute on his Twitter, remembering his brother.
The Samoan Bulldozer was one of those gimmicks that everyone hated as a child, but everyone grew up to realize his importance. Professional wrestling fans will never forget Umaga.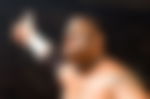 WWE wanted to fire Rikishi but ended up signing his entire family.
Rikishi is a WWE Hall of Famer today, but at one point, Vince almost fired him for unknown reasons.
Jim Cornette, former WWE manager, recalled the story on the latest episode of his podcast 'Jim Cornette's Drive-Thru.' While speaking about WWE releases in 2021, Jim recalled the anecdote about how Rikishi almost got fired.
He said, "I think he'd been The Sultan for a while and then they'd done something else… he'd gone through two or three gimmicks, he'd been there for a few years, and Vince one day said, 'We've got to cut Fatu.'"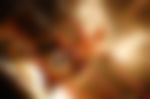 ADVERTISEMENT
Article continues below this ad
So the executives called Rikishi to the office, and Vince would break the news to him. However, things took a completely different turn.
"Afa comes with Fatu, and so did Rosey and Jamal. All four of them come in, they had the meeting with Vince, and I see them leave and went in and talk to Bruce Prichard about something. I said, 'Did Vince tell Fatu?' He said, 'Nope. He not only didn't fire Fatu, but he also hired the other three,'"
ADVERTISEMENT
Article continues below this ad
Knowing Vince McMahon, there is no doubt that this story is true. Well, those investments in Rikishi, Roman Reigns' late brother Rosey, The Rock's cousin Umaga and Afa paid off well for Vince and WWE.
 READ MORE: WWE Insider Drops Bad News for Triple H If Vince McMahon Retires