Roman Reigns Turning Heel on SmackDown Brings Good News for WWE
Published 08/30/2020, 8:36 AM EDT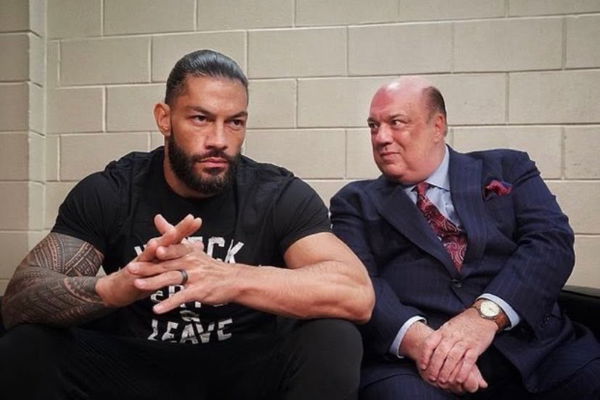 WWE has seen a rise in its viewership ever since the launch of the ThunderDome and the return of Roman Reigns. The first programme that aired from inside the ThunderDome reeled in some strong TV rating numbers.
ADVERTISEMENT
Article continues below this ad
WWE SmackDown viewership on the rise after the return of Roman Reigns
Now, the viewership of WWE SmackDown (August 28, 2020) is finally out for the audience. According to the statistics, the latest episode of WWE SmackDown reeled in over 2 million viewers.
ADVERTISEMENT
Article continues below this ad
Of course, the ThunderDome contributed to this viewership. However, Roman Reigns returning to WWE has much to do with it as well.
Everyone who saw SummerSlam 2020 and watched Roman Reigns beat 'The Fiend' Bray Wyatt and Braun Strowman, definitely came back during SmackDown to see how the story moved forward.
Reports show that the first hour of Friday Night SmackDown drew 2.210 million viewers. The second hour reeled in 2.151 million viewers. Moreover, in the 18-49 demographic, the company marked an average of 0.6 for both hours.
WWE Friday Night SmackDown has been witnessing ups and downs with the viewership. However, from last week to this week, the company witnessed a rise in viewership.
ADVERTISEMENT
Article continues below this ad
Payback is predicted to have better viewership
In fact, it is predicted that WWE Payback will be able to bring in a much better viewership than SummerSlam 2020 and SmackDown. This is primarily due to a particular segment.
One of the segments during SmackDown showed Roman Reigns signing the contract for a triple threat match for WWE Payback. This will definitely get viewers for the event.
ADVERTISEMENT
Article continues below this ad
A match between Roman Reigns, Bray Wyatt, and Braun Strowman will bring in audiences from all over the globe. All three of them have a good fanbase and they will come in to make sure their favorite WWE Superstar wins.
Furthermore, the company put Roman Reigns and Paul Heyman together and will definitely capitalize on this to keep rising in terms of viewership.