Roman Reigns Vows to Conquer Brock Lesnar the Same Way He Conquered The Undertaker
Published 10/16/2021, 11:30 AM EDT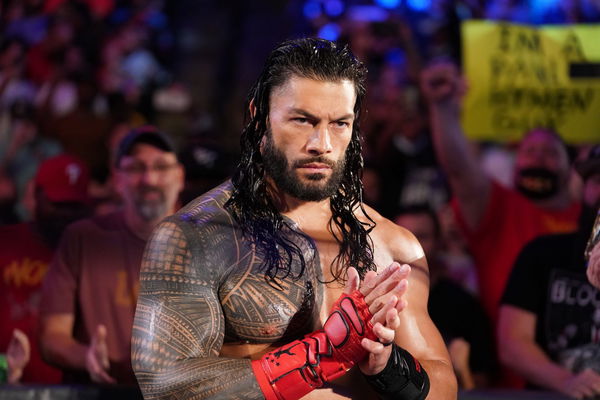 ---
---
WWE's next pay-per-event, Crown Jewel will take place on October 21, 2021. The host city for this event will be WWE's favorite, Riyadh, Saudi Arabia. Fans are in for a treat as many exciting matches are set for the event. The return of 'The Beast- Brock Lesnar' and his scheduled match-up with Roman Reigns has made the event more electrifying.
ADVERTISEMENT
Article continues below this ad
Brock Lesnar made his return at the end of WWE SummerSlam 2021, where Roman Reigns defeated John Cena and successfully defended his WWE Universal Championship title. He challenged Reigns for a title match at Crown Jewel. Let's have a look at how this all started.
ADVERTISEMENT
Article continues below this ad
Another talking point for the fans is Paul Heyman, who is now an on-screen manager and special counsel to the current champion. Heyman used to manage Lesnar before this and enjoyed many historic wins with him.
Lesnar vs Reigns: History behind this making
Brock Lesnar and Roman Reigns are two of the most popular and bankable stars in the WWE. Lesnar has been used as a returning superstar by the franchise since the last decade. Most of his previous matches are part of pay-per-views. His presence on screen has always been a reason for WWE's tremendous success.
Whereas, Roman has been a part of every weekly roster of the brand. Paul Heyman is managing Roman Reigns since last year. The Tribal Chief is on a 400+ days reign as WWE Universal Champion. He overpowered many superstars during this process. Heyman also helped to reunite 'The Samoan' family.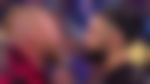 This time, though, the challenge is different. Both superstars have record-breaking moments in their portfolios. Both have conquered 'The Undertaker' in WrestleMania. Lesnar was the first-ever superstar to break The Deadman's 21-0 streak. They both have six encounters in the past against each other. They have contested in three singles matches, two triple threats, and a fatal 4-way match. Lesnar is leading 3-2.
A Different Lesnar This Time
This time, Lesnar's mind games have created more doubts for Reigns. His comic sense and happy turnover have added more juice to the contest. In a past episode, Lesnar affirmed to have talks with Paul Heyman, saying to him as his advocate. On this, the tribal chief asked for a reply from Paul Heyman. Heyman looked nervous in the beginning. However, he eventually pledged his loyalty to Reigns, saying.
"Brock, I have to give you a ton of credit. You outsmarted the Wiseman on this one. Frankenstein taught the doctor a lesson. You know what's going to happen to you at Crown Jewel? We had this conversation years ago."
"They said the Undertaker couldn't be beat at WrestleMania but he met his match in Brock Lesnar. Brock Lesnar has met his match, and his name is Roman Reigns."
Further, he continued saying that Roman Reigns will beat him at Crown Jewel. He also said it is a spoiler rather than a statement.
Can Roman Reigns Conquer Brock Lesnar?
Reigns had a telephonic conversation with Complex. The presenter asked him about his match with The Beast. Reigns acknowledged Lesnar being in great shape and his desire to win the title.
But, The Tribal Chief looked confident with his words, saying he will conquer Lesnar in the same way as he did with The Phenom.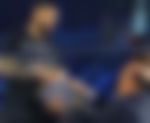 ADVERTISEMENT
Article continues below this ad
Whereas if we move towards Heyman, he has worked with many other superstars, too. He managed CM Punk, Big Show, Kurt Angle, and many other superstars. But the success he saw along with Lesnar is unmatched. They both together conquered The Undertaker's WrestleMania streak of 21-0. While Triple H, John Cena, and CM Punk have also been the victim of their mind-games.
Heyman has betrayed many superstars during his time with the WWE and always has some card up his sleeve. Therefore, what's cooking in his mind can't be predicted at all.
Therefore, even though he has pledged loyalty and faith for Reigns, his past signifies how trustworthy he is. So will Roman conquer Lesnar or will Heyman again bluff someone for Lesnar? Crown Jewel will present us with all our answers.
ADVERTISEMENT
Article continues below this ad
What do you think about the match? Let us know.