Roman Reigns vs Rey Mysterio Official For Hell in a Cell, Reigns Destroys Mysterio's Son on SmackDown
Published 06/11/2021, 10:33 PM EDT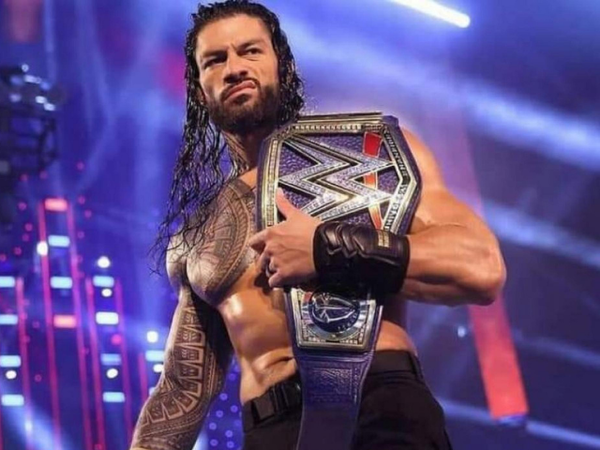 ---
---
It has never been easy for Rey Mysterio to watch his son, Dominik Mysterio, get beat up by other experienced Superstars. The same happened when Roman Reigns savaged Dominik at a SmackDown episode.
ADVERTISEMENT
Article continues below this ad
Reigns attacked Dominik quite badly and had him in a hold until Dominik Mysterio had completely given up. In fact, Jimmy Uso had to ask Roman Reigns to ease up on Dominik Mysterio. Therefore, at Friday Night SmackDown: June 11th, 2021, Rey Mysterio called out Roman Reigns.
A majority of the WWE Universe was expecting this to happen so the WWE books a match between Roman Reigns and Rey Mysterio for the upcoming Hell in a Cell 2021.
ADVERTISEMENT
Article continues below this ad
Rey Mysterio called out Reigns and acknowledged him. However, he didn't acknowledge him as The Tribal Chief, but as someone he wants to fight at Hell in a Cell 2021.
Not only did Rey Mysterio challenge him, but he attacked him with kendo sticks. This infuriated The Tribal Chief, and he put down Mysterio with a superman punch. While he was preparing to attack Mysterio again, Dominik appeared and attacked Reigns with kendo sticks again.
This is when Reigns snapped, and what followed next was devastating to watch. Roman Reigns picked up Dominik Mysterio and threw him over the ropes, executing a barbaric powerbomb.
Undoubtedly, Rey Mysterio will not back off from challenging Reigns for the Hell in a Cell match. It's also a given that Dominik Mysterio will play a role in that match.
If Reigns can fix everything with his cousins, The Usos, by then, he will have quite the support from ringside during the match.
Watch This Story: Best Moments From Throwback Edition of WWE SmackDown
How did Roman Reigns get involved with Rey Mysterio?
It so happened that the current SmackDown champions, The Mysterios, battled The Usos on SmackDown. Unfortunately for The Usos, the referee made a mistake and declared The Mysterios as the winners.
Roman Reigns expressed his embarrassment because a child defeated The Usos.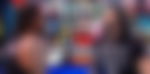 After many confrontations, Sonya Deville and Adam Pearce said The Mysterios had to accept a rematch against The Usos that very night, and they agreed.
Now, during the second match, Reigns attacked The Mysterios. At the very end of his brutal attack, he choked Dominik Mysterio. Jimmy told him to stop and not try to make them the new tag team champions using crooked methods.
ADVERTISEMENT
Article continues below this ad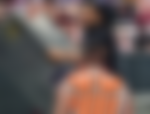 ADVERTISEMENT
Article continues below this ad
After expressing his views, Jimmy Uso walked away and asked Jey Uso to go with him. Roman Reigns got frustrated with these actions and returned to attacked Dominik Mysterio. This is where the segment ended.