Ronda Rousey Has Made More Money With $5 Billion Worth WWE Than $10 Billion Worth UFC
Published 07/12/2022, 1:30 PM EDT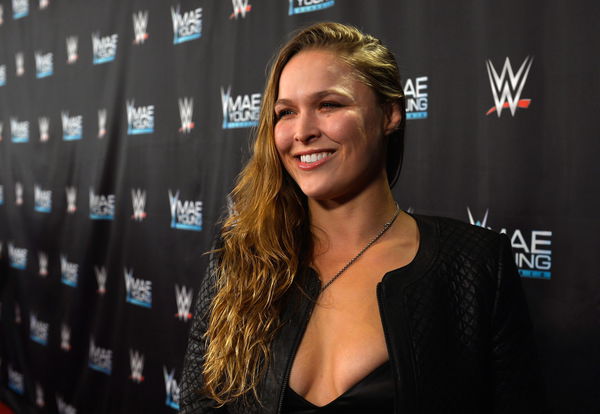 Ronda Rousey is one of the few athletes who have transitioned into a fine WWE superstar after coming from another sport. She is in her second run with the company and so far Rousey had a great time winning championships in both WWE brands.
Ronda Rousey is a UFC legend and a huge fan of the WWE. Her favorite wrestler is Rowdy Roddy Piper. In Piper's honor, Ronda took up the nickname 'Rowdy'. However, have you ever wondered how much WWE pays 'The Baddest Women on the Planet'? Or how much did she earn in the UFC? 
ADVERTISEMENT
Article continues below this ad
Let's have a sneak peek over the money WWE and UFC paid Rousey. Also, we will find out what the view of the former SmackDown Women's Champion is over the salary structure of both promotions.
How much does WWE pay Ronda Rousey?
Ronda signed with WWE in early 2018 and made her debut at the Royal Rumble. She showed up at the end of the inaugural Women's Royal Rumble match. Her first match was a mixed-tag team match. Rousey teamed with Kurt Angle to take on Stephanie McMahon and Triple H at WrestleMania 34.
A year later, in 2019, Rousey alongside Becky Lynch and Charlotte Flair made history at the event. It was the first-ever Women's main event at WrestleMania which was won by Lynch. 'Rowdy' then left WWE and returned two years later, earlier this year at Royal Rumble.
Currently, Rousey has signed a multi-year deal with WWE. Her first contract with WWE was worth an annual salary of $1 million dollars. Now she has a contract worth a salary of $1.5 million dollars.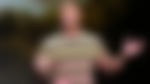 Adding bonuses and merchandise sales, Rousey earns an average of $2.1 million dollars a year. 'The Baddest Women on the Planet' is currently the second-highest-paid female superstar behind Lynch.
How much did Ronda Rousey make in the UFC?
Ronda Rousey is one of the most famous UFC fighters across the globe. She is an MMA legend and became the first female inductee into the UFC Hall of Fame.
Rousey had 14 professional MMA fights and eight of those came in her three-year career with UFC. She had four fights with the MMA promotion Strikeforce before she moved to UFC.
Ronda Rousey's total earnings from her MMA career were $4.3 million. The total number is of her fights combined in both the MMA promotions.
Rousey earned $8,000 for her fight against Sarah D'Alelio in 2011 in Strikeforce. However, five years later in her final UFC bout against Amanda Nunes, she would pocket over $3 million.
Who pays more UFC or WWE?
Ronda Rousey is currently enjoying her time in WWE and is also getting paid well. 
Rousey was an active MMA fighter for six years (2011 – 2016). In the six years of MMA, she earned $4.3 million. However, in WWE, in her two runs, she has earned $5 million in less than two years.
Her earnings in WWE are more than her earnings in the UFC in terms of years spent in a promotion. It is safe to say WWE is paying her more than the UFC.
Ronda Rousey prefers the WWE payment structure over UFC
ADVERTISEMENT
Article continues below this ad
A year after leaving WWE, Ronda Rousey appeared on Steve-O's "Wild Ride." podcast. There she talked about preferring the salary structure of WWE over the per-match fee structure of UFC.
Watch this story:-  Dwayne Johnsons Daughter Simone to The Undertakers Daughter Kaia – Meet Daughters of Top WWE Stars
She said, "WWE's even better, because everyone's on salary," Rousey said. "It's not like you show up for a fight, you get paid, you show up for a fight, you get paid. They're treated like employees. They actually are on a salary, it's much more secure."
ADVERTISEMENT
Article continues below this ad
Rousey's main angle in stating this was if a superstar gets injured, they will still get paid even if they don't perform due to injury. Furthermore, she also claimed that WWE pays for their employees' medical treatment and makes sure they're taken care of.