Ronda Rousey to Shane McMahon: Every Surprise Return at 2022 WWE Royal Rumble
Published 01/30/2022, 4:32 AM EST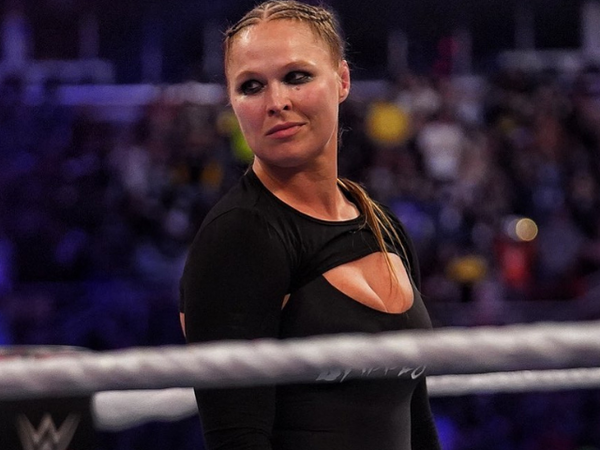 WWE Royal Rumble 2022 saw many WWE superstars and legends make their return. After the Universal title match between Roman Reigns and Seth Rollins, the 30-women Royal Rumble kicked off.
ADVERTISEMENT
Article continues below this ad
"The Boss" Sasha Banks' return on SmackDown surprised the world, as she was looking ahead for a championship opportunity. She entered the ring first for the women's rumble and was joined by a veteran.
Melina: Former WWE Divas Champion enters!
ADVERTISEMENT
Article continues below this ad
Former WWE Divas Champion Melina surprised St. Louis by making her way to the WWE ring after a gap of 11 years. She had a face-off with Sasha Banks, which saw the 'The Boss' get the last laugh.
Either way, it was a nice touch to bring back Melina! After her short spell in the ring, Melina got emotional as the fans applauded her.
The crowd in St. Louis was as shocked as Tamina to see Cameron at number 13. Sonya Deville, who wanted to toy with Naomi (Cameron's teammate in the Funkadactyls), eliminated Cameron. 
Attitude Era Legend Ivory enters with her classic Right to Censor theme!
Ivory returned with her censor gimmick at number 18. She said, "It's been an awfully long time, but you can see that nothing has changed. It's hard for me to look at you girls. What I see is wayward, lost little girls."
The former 3x Champion's stay was brief as Rhea Ripley eliminated her from the match as she was speaking.
Female division's best of best in the WWE Royal Rumble
To everybody's surprise, at number 21, Alicia Fox, the first African American Divas Champion in WWE, entered the ring after a very long time. However, Bella twins defeated and removed her from the ring.
Watch This Story: The Undertaker to Stone Cold Steve Austin: WWE Superstar With The Most Eliminations in Royal Rumble History
At 25, Sarah Logan made her way out for her first match since 2020. Meanwhile, Mighty Molly made her return at 27 and had a superhero collision with Nikki A.S.H.
'Rowdy' Ronda Rousey came back for the first time since WrestleMania 35
Ronda Rousey entered the ring at number 28 and the crowd erupted once her music played in The Dome at America's Center.
She ran riot and eliminated four superstars, including Charlotte Flair, to earn the opportunity to headline WrestleMania 38.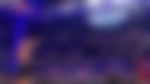 The 30-man Royal Rumble started with AJ Styles entering at number 1. 'The Phenomenal One' paid tribute to "HBK" Shawn Michaels during his Royal Rumble entrance.
Millionaire Rapper Bad Bunny in the WWE Royal Rumble
The first surprise entrant in the men's Royal Rumble match was Bad Bunny. He came in at No.27 and had a memorable spot with Riddle.
The Grammy winner tossed Sheamus and Dolph Ziggler over the top rope in his seven-minute stay in the ring.
'The Prodigal Son' Shane McMahon
ADVERTISEMENT
Article continues below this ad
Shane McMahon, who hadn't competed since WrestleMania 37, came out at No. 28 and took out Kevin Owens.
The final surprise was the final entrant of the men's match. i.e. Brock Lesnar. He dominated proceedings and cleared the ring before facing off with Drew McIntyre in a repeat of the 2020 Men's Royal Rumble Match.
ADVERTISEMENT
Article continues below this ad
Which surprise excited you the most? Let us know.