Ronda Rousey Trains with IMPACT Legend Ahead of Potential WWE Return
Published 10/17/2020, 11:53 PM EDT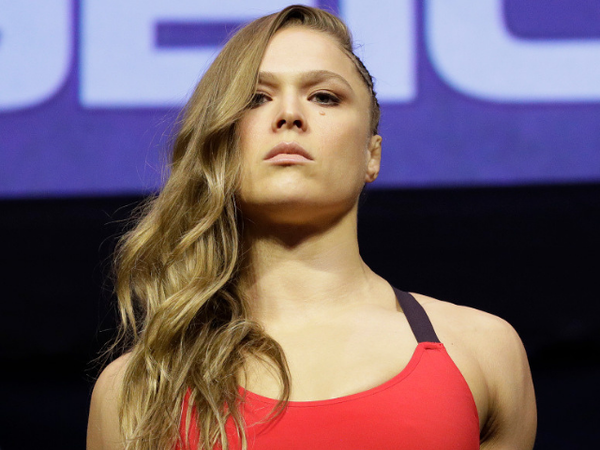 ---
---
Ronda Rousey has been a part of many WWE return rumors as of late. THe latest news regarding her social media activity has further strengthened those rumors.
ADVERTISEMENT
Article continues below this ad
In a tweet, former Impact Wrestler, James Storm, revealed that the former WWE Raw Women's Champion invited him to a training session. Her husband, Travis Browne, was present too. He expressed appreciation over this invite.
He concluded the tweet with a comment wherein he compared Ronda Rousey with WWE Hall of Famer Kurt Angle.
ADVERTISEMENT
Article continues below this ad
Ronda Rousey may have extended her contract
This is not the first time that Rousey's return is making rounds within the WWE Universe. Previously, Paul Heyman had made a comment during an interview that indicated that WWE may have extended her contract instead of letting it expire.
"Everyone presumes that Ronda Rousey's contract expires at a certain time. I don't understand why people don't realize that perhaps, just perhaps, Ronda Rousey's contract has been extended or she has worked out a new deal and it would not benefit either WWE or Ronda Rousey to go public with that information. But why wouldn't people understand that it would be kept secret?"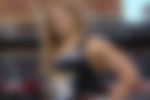 Heyman even weighed in on the impact Rousey will have on women's wrestling once she returns to the ring.
ADVERTISEMENT
Article continues below this ad
"Ronda Rousey is a trailblazer. And I would suggest the next time you see Ronda Rousey she will be making history in whatever she does. And if she does it with WWE, it will be something that will elevate the manner in which women's wrestling is performed and presented because Ronda will never be the status quo. Ronda Rousey will always disrupt the status quo and create a new environment that all others must aspire to."
WWE has always used her as one of the surprise elements on various events. It would not have been beneficial for WWE to use Rousey when the arenas were empty.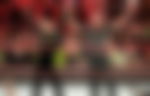 ADVERTISEMENT
Article continues below this ad
If the contract extends, then WWE continues to hold the rights to merchandise and other licenses involving her.
Not to forget, her primary adversary on-screen was Becky Lynch. She has stepped off the ring following her pregnancy. Even though no one knows if Lynch will return or not, if she does, the company might benefit from making both returns happen together.