Roxanne Perez's Google Page Shows Shocking Update After Her Gruesome Battle With Meiko Satomura
Published 03/10/2023, 11:15 AM EST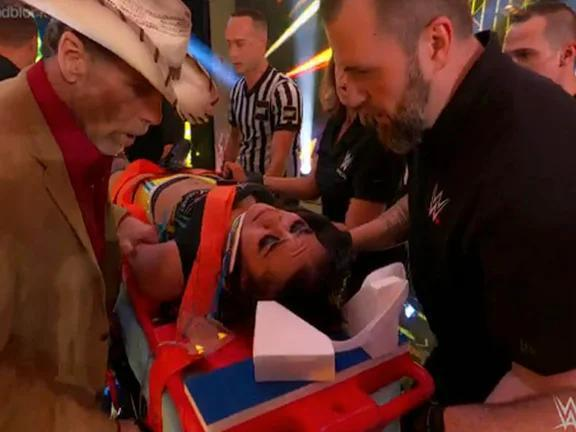 Recently, at NXT Roadblock, an event occurred which grabbed the eyeballs of all fans. At the event, NXT Women's Champion Roxanne Perez defends her title against Meiko Satomura in an extremely gruesome and violent match. Both the superstars were taken to their limits before Perez finally put down Satomura for the three count.
However, soon after the match, while celebrating her win, Perez would pass out, and fall on the mat. Soon, several referees would rush down and take Perez out on a stretcher.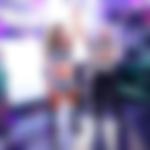 ADVERTISEMENT
Article continues below this ad
This would lead to her spending a night at the local medical facility. However, it raises questions about this being a work or actual. Although, soon after, the results on the internet would start showing a major tragic report.
What showed up on Google after Roxanne Perez's match with Satomura?
After Perez passed out from exhaustion after her match, she had to be given special medical attention. However, someone took her passing out very seriously and changed her status on her Google page to deceased.
Read More: 285 Lb WWE Monster, Who Destroyed Brock Lesnar in 85 Seconds, Had an Intense Backstage Faceoff With Dwayne Johnson
Although it has now been removed, it surely made her fans and associates concerned about her status. Reports have stated that it was a work, and Perez indeed sold her weary nature in a fantastic manner, leading to all her fans believing it to be real.
ADVERTISEMENT
Article continues below this ad
WWE fans need to understand the difference between real and kayfabe, and not take everything seriously. It was shocking seeing Perez's status on the internet as deceased and made all of her fans and close ones extremely concerned.
Perez is one of the most talented superstars on the roster and has earned enough credit to her name throughout her tenure at the company. Back in December, Perez dethroned Mandy Rose for the NXT Women's title, before Rose was let go from the company.
Fans are now hoping for Perez to come back to the company as soon as possible, and again put forward excellent matches for them. There is a possibility of Perez reigniting her rivalry with Satomura, with the recent events bound to add another layer of personal touch to their on going feud.
ADVERTISEMENT
Article continues below this ad
Watch This Story:  Dwayne Johnson's Daughter Simone to The Undertaker's Daughter Kaia – Meet Daughters of Top WWE Stars
Do you think Roxanne Perez will face Satomura again? Let us know in the comments.
Edited By: Sherjeel Malik