Sami Zayn Explains How Logan Paul Will Help Him Reveal WWE's Conspiracy Against Him
Published 04/02/2021, 8:00 AM EDT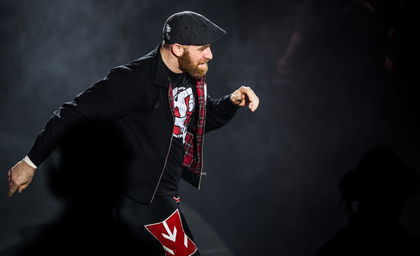 ---
---
WWE SmackDown will feature a huge appearance from one of the biggest YouTubers in the world, Logan Paul. The Ohio-born YouTuber empathised with Sami Zayn's issues with the WWE and is going to help him blow the lid over the 'massive conspiracy'. Sami Zayn might be delusional, but it'll be fun to see how the leader of the Logang helps him out.
ADVERTISEMENT
Article continues below this ad
Sami Zayn explains how Logan Paul is here to help
ADVERTISEMENT
Article continues below this ad
On SmackDown, Sami Zayn will have the red carpet premiere of his documentary, which is based on the alleged conspiracy the WWE has hatched against him. While promoting the premiere on Twitter, Logan Paul commented on Sami's troubles.
Sami, anticipating an opportunity, capitalized on Logan's involvement, and this led to the YouTube star arriving in WWE. On an episode of WWE's the Bump, Sami Zayn revealed how Logan's involvement benefits him.
"This red carpet premiere is going to be huge, especially because of the fact I have now fostered a little bit of a relationship with this Logan Paul chap. You may know [Logan] as one of the biggest YouTubers in the world, and it's a huge, huge boon.
"Because now, WWE, they've lost some of the leverage, a little bit that they had over me. Because ultimately they knew I needed to use their platforms to get my message out. But now, I have an outsider with 23 million eyes on YouTube following this guy. So whatever WWE tries to do to me, it's okay, I still have a way to get this documentary out to the masses.
"They've lost all their power over me, I'm intoxicated. You know the WWE fans, all they've seen is me filming the documentary, and it's been framed in this certain light that I'm the crazy one. 'Oh, look what that crackpot Sami is up to.
"When you're an outsider like Logan Paul, and you get presented this documentary footage, that he's never seen the bias behind it. He's just seen the raw footage. People see the raw footage, it's almost impossible to think its anything but a massive conspiracy."
Hence, Sami believes Logan is right to come to Sami's help and arrive at the blue brand.
Will Logan Paul eat a stunner from KO at WrestleMania?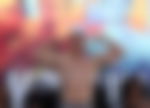 If the YouTuber is ready to appear on an episode of SmackDown, WWE will want him to be at WrestleMania. At WrestleMania, Zayn faces his former best friend Kevin Owens, who aims to bring the old Sami back.
ADVERTISEMENT
Article continues below this ad
One can't help but wonder how Logan will get involved in this match, but his appearance could attract a lot more viewers to the product. Logan is one of the biggest YouTubers in the world, and despite the controversies, he has a great mainstream following.
Logan eating a Stunner from Kevin Owens could end up becoming the most viral video of 2021.
ADVERTISEMENT
Article continues below this ad