Sami Zayn Gets into a Backstage Altercation with Daniel Bryan on WWE SmackDown
Published 10/24/2020, 9:57 AM EDT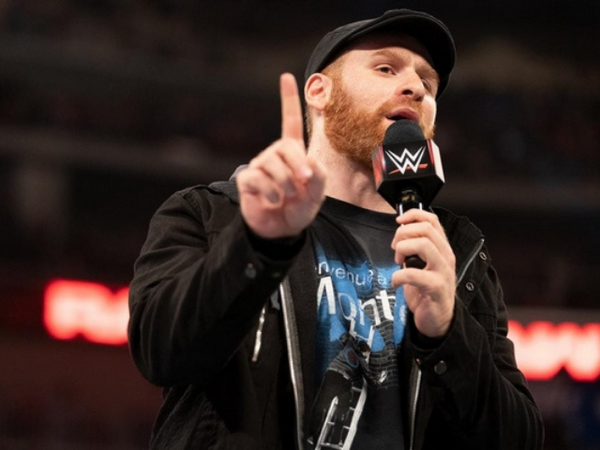 ---
---
The current WWE Inter-Continental Champion, Sami Zayn, does not feel the need to defend his title every week. In his opinion, the title holder gets a significant say in how things proceed.
ADVERTISEMENT
Article continues below this ad
Therefore, on the latest episode of WWE Friday Night SmackDown, Zayn approached Daniel Bryan following his fist bump moment with The Street Profits to share his thought. It was more of a declaration than a discussion.
He told Bryan that defending the title makes no sense, and he has already defeated Bryan at WrestleMania 36. Considering the wins, till the time the Intercontinental belt rests on his shoulder, Zayn will do things his own way. This means that Zayn gets to decide his opponent as well as the time of defense.
ADVERTISEMENT
Article continues below this ad
Sami Zayn finally asked Daniel Bryan to keep his thoughts and ideas to himself. He has defeated him before, and he will do it again when the time comes. It will not be every week.
This was not an unprovoked action. At the beginning of the episode, Kevin Owens introduced Daniel Bryan as his guest. After conversing for a while, Daniel Bryan said he believes it will be great if the Intercontinental Title is defended every week.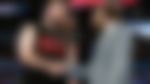 Even though Kevin Owens agreed, when Sami Zayn got to know about this, he was not happy or impressed with the idea. This is when he went up to Bryan and shot down the idea without a second thought.
Sami Zayn defeating Daniel Bryan at WrestleMania was career defining
There was a time when Daniel Bryan and Sami Zayn were compared during their NXT run. This comparison is what led to the two of them being considered for a WrestleMania match. Fans from across the globe were expecting this dream match to take shape.
This particular match put both of them under the spotlight. While Bryan was better known among the fans, Sami Zayn paved the path to establish himself as a top heel. This win against Bryan was Zayn's career-defining moment.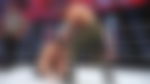 ADVERTISEMENT
Article continues below this ad
Considering he retained the title against Bryan, the prediction was that he will receive a longer run.
Even though he had to let go off the title for a while, WWE gave him the chance to win it back at WWE Clash of Champions against AJ Styles and Jeff Hardy.
ADVERTISEMENT
Article continues below this ad