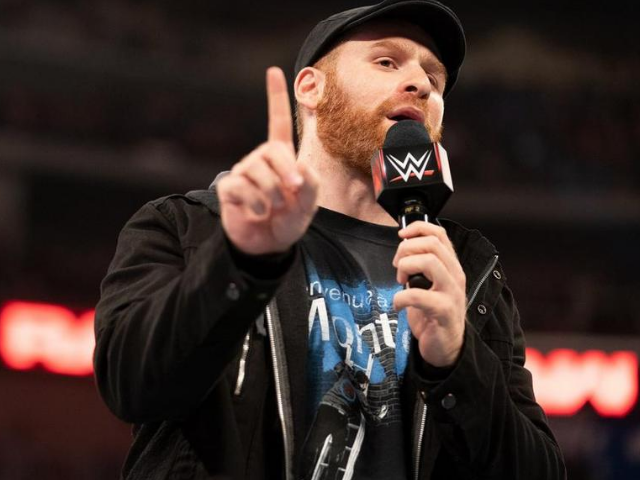 One of the better things about WWE is that the Superstars continue to take virtual jabs at one other on social media platforms. A classic example is when recently, Sami Zayn took a shot at AJ Styles regarding his Intercontinental Championship Title.
Sami Zayn upset about AJ Styles as the Intercontinental Champion
So, WWE on FOX put out a question for their audience asking their opinion on what they think about Styles retaining the championship title. It was Sami Zayn who answered with "F for fradulent". 
F for fraudulent. https://t.co/2wTC7Z4jyx

— Sami Zayn (@SamiZayn) August 1, 2020
As fans of wrestling, it is quite understandable why Zayn would take this dig at AJ Styles.
WWE decided to strip Sami Zayn of the Interncontinental Championship title when he stayed home due to COVID-19. The primary reason is that every WWE title needs defending. Obviously, the defending champion needs to be present for that.
Since Zayn decided to not be a part of the ring until the pandemic passes, the company declared the title position vacant. Following a long match between AJ Styles and Daniel Bryan, the former emerged as the new Intercontinental Champion.
Sami Zayn spoke up about this injustice even when WWE made the public announcement of the title being rendered vacant. He believed that this decision makes no sense and he is still the undefeated champion.
I disagree with this decision and no matter what anyone says, I am still undefeated and therefore still the Intercontinental Champion. -SZ https://t.co/SUFsBFeRDB

— Sami Zayn (@SamiZayn) May 13, 2020
As of now, Zayn has not made his way back to the ring. However, when he returns, it is likely that he will be aiming for the Intercontinental Championship title.
The point to note here is that AJ styles stepped into the ring to win a title. The fact that Zayn did not hold the title anymore was the company's decision.
Therefore, it only makes sense to call out WWE for it, instead of Styles.
AJ Styles has been defending the title for a while now and it is doubtful that he will shy away from giving his best performance if he has to go up against Sami Zayn to retain it.
How the company builds up to this match following Zayn's return will be an interesting story.
Source: Sami Zayn Twitter