Sami Zayn Recalls his Match with AEW Champion Kenny Omega from 2012
Published 06/27/2021, 7:45 AM EDT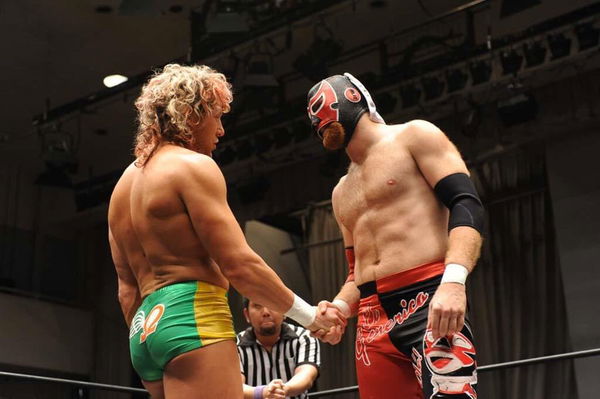 Prior to his WWE career, Sami Zayn set the independent scene on fire under the guise of El Generico. He killed it in Ring of Honor, PWG and every single independent promotion where he set foot. He was the hottest thing on the scene until a young man named Kenny Omega walked into the picture.
ADVERTISEMENT
Article continues below this ad
Sami Zayn reacts to his 2008 sprint with Kenny Omega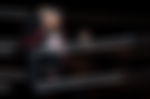 Freakishly strong, freakishly fast and unmatched athleticism; Kenny Omega was the perfect modern pro wrestler. From his early days in Japan's DDT Pro Wrestling to winning the IWGP Heavyweight Championship, Omega had many claims to fame before he became AEW World Champion.
ADVERTISEMENT
Article continues below this ad
In 2012, Omega faced El Generico at DDT Pro Wrestling's Never Mind event (click here to watch the match). In a fast-paced, action-packed match, both Omega and El Generico threw the absolute kitchen sink at each other. Omega's move-set hasn't changed since his DDT days, from lightning quick snap-dragon suplexes to the dreaded One Winged Angel.
Sami Zayn's arsenal consists majorly of moves he picked up on the independent scene, most notably the Helluva Kick. However, he also picked up some close nearfalls off moves like an apron brainbuster and a dangerous-looking Michinoku Driver.
After exhausting their respective arsenals, Omega found a fourth wind and connected with a sudden One Winged Angel that effectively ended El Generico's spirit. So far, no one has kicked out of Omega's One Winged Angel, except one man who is all too familiar to him.
Watch this story: WWE Superstars Who Attacked Authority Figures
Who kicked out of the One Winged Angel in 2012?
ADVERTISEMENT
Article continues below this ad
Kenny Omega's finisher is the most protected finisher in pro wrestling history. In the 90s, Bret Hart's Sharpshooter was an effective match winner, and WWE repeated that formula with HBK's Sweet Chin Music and Undertaker's Tombstone. However, even those legendary finishers do not measure up to Omega's One Winged Angel.
While Omega and Don Callis boast about the effectiveness of the move, there is one man in pro wrestling who has kicked out of the move. That man is none other than former IWGP World Heavyweight Champion Kota Ibushi. Before both Omega and Ibushi took the wrestling world by storm, they began their careers in DDT Pro Wrestling.
ADVERTISEMENT
Article continues below this ad
At DDT Pro Wrestling's Budoka Peter Pan 2012 show, Omega and Ibushi met in a classic for the KO-D Openweight Title Match. After 30 minutes of beautiful wrestling, Omega hit Ibushi with the One Winged Angel, but Kota kicked out. Five minutes later, a wonderful Pheonix Splash from Ibushi ended things for Omega.