Sami Zayn Reveals WWE Denied Him His Dream Match With a Legend at SummerSlam 2019
Published 04/19/2021, 10:49 AM EDT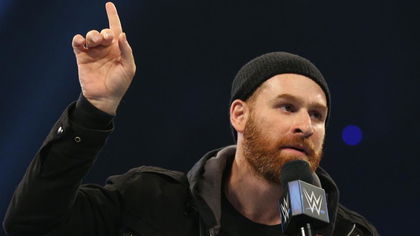 ---
---
Sami Zayn has wrestled several classics in the ring, with his matches against Kevin 'KO' Owens being considered his career highlights. However, unlike his nemesis, he hasn't been a part of any statutory dream matches.
ADVERTISEMENT
Article continues below this ad
Even though he has battled numerous wrestlers during his time in WWE, there is one particular wrestler he dreams of going up against.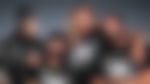 ADVERTISEMENT
Article continues below this ad
Sami Zayn Wanted X-Pac For SummerSlam 2019
On April 18, 2021, WWE superstar Sami Zayn tweeted that he wanted to face X-Pac at SummerSlam two years ago. The tweet read,
"I asked if I could wrestle him at Summerslam two years ago. XPac , that is. Not the other guy."
Zayn retweeted a tweet where XPac was seen wrestling a masked wrestler in front of a live audience. In the video, XPac takes a devastating blow from his opponent and slams down to the ring mat from the top rope.
Zayn said that he wanted to face X-Pac at the 2019 SummerSlam, but his dream match just never came to pass.
X-Pac's Career
Trained under the wing of wrestlers like Eddie Sharkey and Joe Malenko, X-Pac worked his way up wrestling on independent circuits such as Pro Wrestling America and the Global Wrestling Federation.
X-Pac won the PWA Light Heavyweight title, Iron Horse TV Title and the GWF Light Heavyweight Championship. The TNA X Division Championship, the WCW Cruiserweight Championship and the WWF Light Heavyweight Championship are some of the titles the WWE Hall of Famer won during his time as a full-time pro wrestler.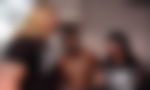 Sami Zayn vs. X-Pac
Even though X-Pac is not the most decorated wrestler in history, he surely is one of the most memorable ones. He is the only wrestler in history to be a part of both nWo and D Generation-X.
On the contrary, Sami Zayn is one of the most entertaining wrestlers in the modern era.
A potential matchup between the two would certainly excite the fans as the match will have a beloved wrestler from the attitude era and another beloved wrestler from the current era.
ADVERTISEMENT
Article continues below this ad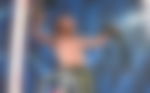 What are your thoughts on the match that could have been between Sami Zayn and two-time WWE Hall of Famer X-Pac?
Comment down below and let us know what you think about it.
ADVERTISEMENT
Article continues below this ad