Samoa Joe Picks Ric Flair over The Rock for WWE Superstar with Best Mic Skills
Published 07/03/2021, 9:15 AM EDT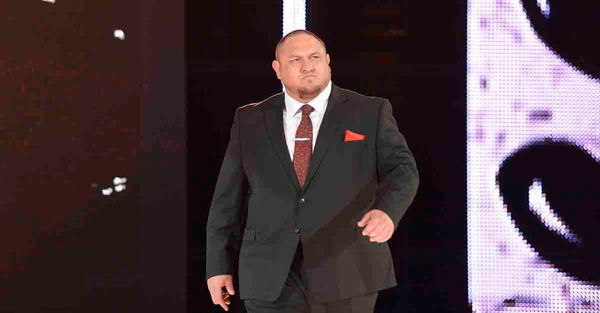 ---
---
There are two skills a pro-wrestler should have to make it big. One, they need to know how to sell moves and execute moves. Two, they need to know how to work the mic with their charisma. In fact, Samoa Joe has a Superstar in mind who is better than anyone else at the second element.
ADVERTISEMENT
Article continues below this ad
During an interview with The Schmo, Samoa Joe revealed that if he could pick anybody from every generation as his pick for best mic skills, it would be Ric Flair.
"Let's be honest here. When you talk about men who are able to project an aura able to paint a picture, able to go out there and say the words that elicit the emotions and the feelings that stoke the ire of the common man, I don't think you find much better than Ric Flair."
ADVERTISEMENT
Article continues below this ad
Well, he didn't have to convince The Schmo to agree with him. Joe's host immediately agreed that The Nature Boy is one of his all-time-favourites.
Samoa Joe is working on his new role on WWE NXT
WWE released Joe from his contract from Raw, and the company received much backlash for the same. Individuals such as Renee Paquette and others within the industry believed the company made a huge mistake by letting Joe go.
However, Triple H and Joe had a conversation, and soon afterwards, Samoa Joe made a comeback on WWE NXT. He returned to work with General Manager William Regal.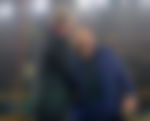 Upon his comeback, William Regal and Samoa Joe had a segment that turned slightly awkward. It so happened that William Regal was holding the mic in his right hand following the offer for the enforcer job, and Joe extended his hand out for a handshake.
ADVERTISEMENT
Article continues below this ad
The Schmo enquired what went through Joe's mind that led him to act quickly and accept it.
"You know why? Cause I roll and adapt. You know, the situation presents itself and I prevent a solution from not occurring, you know some people prevent a solution from occurring. No no, I do the opposite. I take the abstract and I make sure that solution does not occur because you know, when that happens, that finality of a solution happens, all possibilities are lost within the realm of the rest of the day."
Well, Samoa Joe explained that if he continues explanations, it could get crazy. However, the moral of the story is Joe takes a situation and ensures a solution is present rather than preventing it from getting solved.
ADVERTISEMENT
Article continues below this ad