Santino Marella Wants Triple H and Stephanie McMahon to Sign his Daughter
Published 05/03/2021, 8:15 AM EDT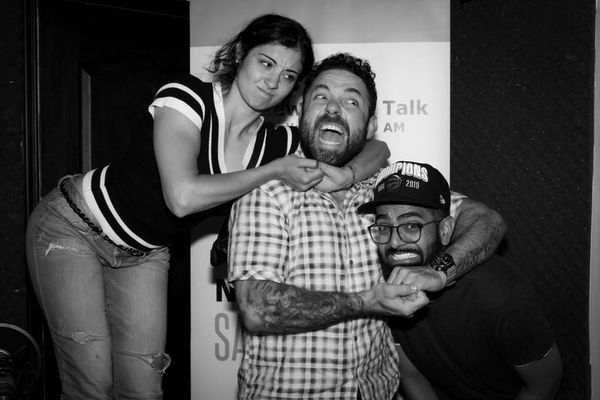 ---
---
Santino Marella is one of the best comic wrestlers in the world. The former Intercontinental Champion left WWE in 2016, but his progeny has followed in his footsteps. His daughter, Bianca Carelli, is also a professional wrestler, and Santino wants her to join WWE.
ADVERTISEMENT
Article continues below this ad
Santino Marella wants Triple H to sign his daughter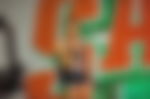 Despite being treated like a joke for most of his career, Santino Marella is only one title away from being a Grand Slam Champion. He even came suspiciously close to winning the World Championship twice, once at the 2011 Royal Rumble and the 2012 Elimination Chamber.
ADVERTISEMENT
Article continues below this ad
However, Santino still had a wholesome WWE career full of incredible moments. With his wrestling days behind him, he wants his daughter to follow in his footsteps.
While she may not be a comedy wrestler like him, the daughter of Santino would be a valuable addition to the WWE roster.
On Twitter, Santino tried to get Triple H and Stephanie McMahon's attention and get them to sign his daughter.
"Hi Triple H & Stephanie McMahon, remember my little daughter Bianca Carelli? Well, she's a woman now, and has been coached since day one to be a total superstar! Biology degree is done this summer, then she's ready for her time to shine!"
They may not be a Ric Flair- Charlotte Flair duo, but it will be a great way to reintroduce Santino to television and give a brilliant talent like Bianca a shot.
Santino's WWE career
Debuting in 2006, Santino won the Intercontinental Championship in his first match. On an episode of Raw in Milan, Italy, Vince McMahon picked him out of the crowd and had him face Umaga. Fortunately, Bobby Lashley interfered on his behalf and helped him win the title.
Santino's subsequent run reflected his comical debut, although he won many titles during his run. Despite being Canadian, Marella spoke in an Italian accent, which Steve Austin poked fun at. He even featured in a WrestleMania segment with Snoop Dogg, where he ate a lariat from the rapper.
ADVERTISEMENT
Article continues below this ad
He won the Intercontinental Title a second time during his run with Beth Phoenix as Glamarella. Santino even won the United States Championship in 2012.
He also won the Tag Team Championships with another former WWE superstar Vladimir Kozlov. His run ended in 2016, and he did not feature on television for over a year but appeared shockingly at the 2020 Royal Rumble.
ADVERTISEMENT
Article continues below this ad