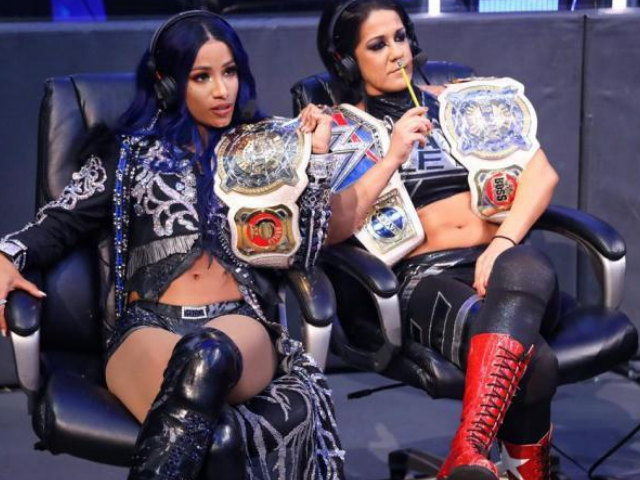 Sasha Banks has now officially become a part of elite Superstars within WWE. The latest episode of Monday Night RAW featured a match between Banks and Asuka.
Following the controversial end to the match between Sasha banks and Asuka at Extreme Rules, this re-match was much needed to determine the true champion.
Extreme Rules ended with Banks pinning Asuka while she was distracted after accidentally blowing mist into the referee's eyes. The absolutely out-of-the-blue part was when Bayley entered the ring, put on the referee's shirt, and counted to three.
In fact, last week during Monday Night RAW, she justified her action saying that her primary notion was to check on the referee. After this, she only did what the referee would have anyway done.
Sasha Banks victory over Asuka puts her in the Elite category
Banks defeated Asuka and now holds the WWE Raw Women's Championship title. This is her fifth reign with the title.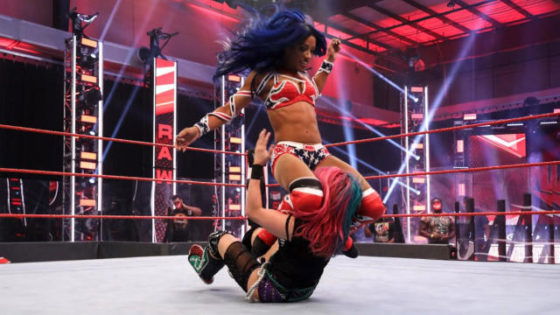 After the match, The Boss 'n' Hug Connection (Banks and Bayley) were celebrating this victory when they were interviewed.
Apart from WWE NXT, between the two of them, they hold all the titles of the Women's Division. Sasha Banks is convinced that very soon they will be holding the WWE NXT Women's Championship title as well.
"Not yet, we still need that NXT Women's Championship but maybe soon. I am 2 Belts Banks baby and it's time to go celebrate."
Banks' hype-woman was there beside her throughout, yelling and laughing away to glory to celebrate this win.
Coming to the match itself, not everyone is happy with the outcome. While some fans believe that  Banks did deserve this win, others do not agree as much.
There is no denying that both Superstars (Banks and Asuka) have talent. Now, given WWE's history, only time will tell whether the company will push both talents forward or if one will emerge victorious while other is denied opportunities.
Read Next: Bayley Mocks Kairi Sane After Retirement Announcement
Source: WWE Network Twitter