"Scammin Everyone With Bullshit", "Is This a Joke?": Fans Brutally Slam Logan Paul for Threatening Fans on Social Media
Published 01/23/2023, 10:30 AM EST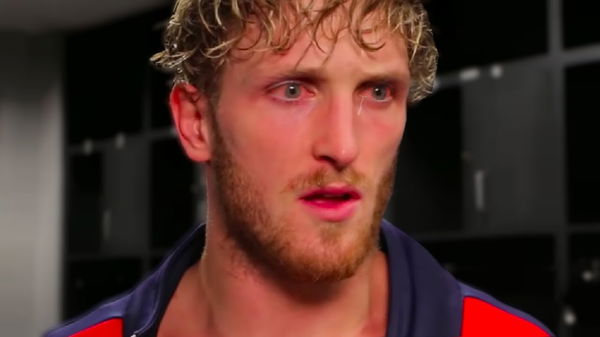 Professional wrestling fans are aware of how great WWE rookie year Logan Paul had in 2022. While having a huge fanbase from his YouTube career, he also got found new fandom in the WWE Universe. However, in a surprising turn of events, The Maverick recently tried to threaten his fans on social media while promoting his new video. Those are the same fans who were backing him for several years.
ADVERTISEMENT
Article continues below this ad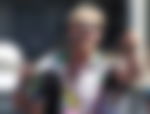 Recently, Logan Paul shared a tweet in which he shared about a new YouTube video based of his life in 2022. The video shows the amazing time he had in 2022 and has explored through the same.
ADVERTISEMENT
Article continues below this ad
Shockingly, the caption he kept on Twitter might be felt offensive by several fans. He wrote, "new video Why 2022 Was The Best Year Of My LIfe watch or get suplexed"
The fans shared their anger in the comments section as they didn't like the way The Maverick promoted the video. Furthermore, while the video is already on YouTube, he has turned off comments on the same, which gave fans a chance to take a shot at him. Below are some of the reactions of the fans over Paul's recent tweet.
Fans reacting to Paul turning off comments on YouTube.
Bro, why are comments turned off on the video? You said honesty, feedback, & putting your ego aside are things you value the most… You see, things like these are what make people question your intentions & integrity. You want audience engagement, but here you're censoring them.

— Hiram Maxem (@hiramos) January 21, 2023
And yet you disabled the comments under your youtube video…i guess couldnt take the heat anymore…i dont get it, after all the scams to come here and brag how good of a year 2022 was..just wow man.nice.

— CryptoSaveMePlease (@TauriPrigo) January 22, 2023
Few fans slammed The Maverick.
I'm gonna sound like a hater but I have zero interest looking at how Great life is, who watches this shit, and anyway like others have pointed out, your self proclaimed best yr was probably helped with the crypto scam🤷🏻‍♀️

— Jay (@Jaym7t5) January 21, 2023
Is this a joke? its like he's rubbing everyones noses in it! We'll see when the courtcases start rolling in????

— Peter (@Peter_Ingram) January 22, 2023
Fans recalled the Logan Paul's crypto news from the past.
Unreal.. he pushed all that guru shit at the end as if he didn't try and scan with cryptozoo. He Didn't include any of his scam in the video. No wonder he turned the comments off. Kid is trying to trick audience again. I'm so glad so many eyes are open. https://t.co/yWbsxRqeXU

— ChiefILL (@ChiefILL) January 23, 2023
Taking a shot at the youtuber turned WWE superstar.
You can see how some of the reactions bring back some of the previous news of The Maverick. Nevertheless, Paul is a fan favorite star currently and clearly nobody expected such a tweet from him.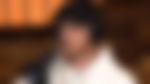 Did John Cena hinted at having a match with Logan Paul?
The 16-time world champion is known for his cryptic Instagram posts. He just shares pictures with no captions, which makes his posts an open-ended thing for the fans.
Similarly, a few days ago, John Cena shared a picture of Paul Brothers on Jake Paul's birthday. However, the photo was of both posing in a ring with The Maverick holding the WWE Championship.
Paul had an amazing match against Roman Reigns at Crown Jewel last year. Sadly, he got injured in the match and is out of action due to the same. But there are speculations of him returning for WrestleMania 39. Also, Paul has previously shown interest in facing 'Super Cena'.
ADVERTISEMENT
Article continues below this ad
 

View this post on Instagram

 
Moreover, Cena is rumored to face Austin Theory at the grandest stage if he is able to make it. The WWE legend is currently filming a movie in Australia which is said to go on till the end of March.
ADVERTISEMENT
Article continues below this ad
What do you make of The Maverick's recent tweet? Do you want to see him at WrestleMania 39? Share your thoughts below.
Watch This Story:- 5 WWE Stars Who Might Return at WWE Royal Rumble 2023
Edited By: Debmallya Chakraborty