Scary Spot! Cesaro Does Pull Ups on the Roof of Elimination Chamber After Knocking Down Sami Zayn
Published 02/21/2021, 8:09 PM EST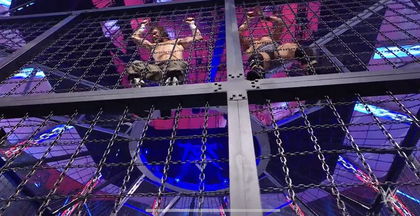 ---
---
The SmackDown Elimination Chamber match kicked off tonight's show, with Cesaro and Daniel Bryan battering each other. Neither man hesitated in brutalising the other, putting on a brilliant and hard-hitting display. However, the biggest spot of the match came once Sami Zayn and Baron Corbin emerged from their pods.
ADVERTISEMENT
Article continues below this ad
Cesaro and Sami Zayn pull off dangerous spot in Elimination Chamber match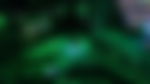 ADVERTISEMENT
Article continues below this ad
Zayn spent most of the match trying to avoid the other participants. Unfortunately, his plans did not work, courtesy of Cesaro. The Swiss Superman was in fine form, picking up the first elimination of the night. Prior to that, he almost killed Sami Zayn with this terrifying spot.
Zayn charged Cesaro, who launched him over his head and on top of the pod above. The former Intercontinental Champion fought off Baron Corbin, who tried to attack him from the other end, knocking him down to the floor. Cesaro successfully reached the summit and traded shots with Zayn.
Sami raked Cesaro's eyes and tried to escape by scaling the Chamber wall sideways. At this point, Zayn seemed to have escaped from Cesaro's wrath, but the former US Champion wasn't done with the former Intercontinental Champion.
He caught up to Zayn and drove him into the Chamber wall multiple times.
With Zayn disoriented and teetering on the chain link wall with one hand, Cesaro pulled himself above Zayn and delivered a stomp/kick to Zayn's chest, sending him crashing down. The Swiss Superman then shocked the WWE Universe by doing pull-ups on top of the Chamber.
Cesaro eliminated Baron Corbin
ADVERTISEMENT
Article continues below this ad
The Swiss Superman picked up the first elimination of the Chamber match. Baron Corbin was in a fine form, attacking everything that moves, but the Swiss Superman was too much for him to handle.
As Cesaro descended from the top of the Chamber, having already wrecked Sami Zayn, he fell into the waiting arms of the former King of the Ring. Corbin drove him face first into the ring post, knocking him back into the ring. They traded moves in the ring, with Cesaro trying to uppercut his way out of Corbin's way.
He performed the Swing on Corbin, before making him tap out to the Sharpshooter. Overall, it was a wonderful performance by the Swiss Superman.
ADVERTISEMENT
Article continues below this ad