Scary Spot on WWE SmackDown! Shinshuke Nakamura Lands on His Head during a Match against Apollo Crews
Published 02/27/2021, 7:00 AM EST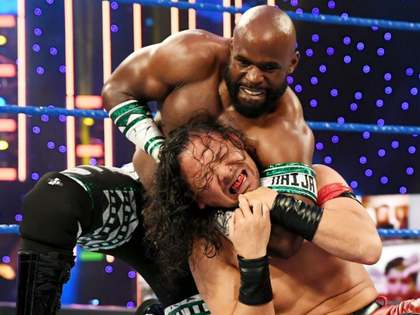 ---
---
Shinsuke Nakamura and Apollo Crews clashed in an exhilarating battle on WWE SmackDown: February 27, 2021. There was a moment in the match when Crews picked up Nakamura and slammed him on the ring floor. However, instead of landing on his front as originally intended, Nakamura landed on his head.
ADVERTISEMENT
Article continues below this ad
However, Nakamura continued the match, even though the impact hurt him significantly.
Apollo Crews ended up securing the victory, and it looks like he will continue to pursue the WWE Intercontinental Championship.
ADVERTISEMENT
Article continues below this ad
Prior to the match, Apollo Crews put up a good promo where he spoke about his Nigerian descent. He spoke about his grandfather, who used to rule the lands. Furthermore, he touched upon how he spent his days with gold and his wives.
Read: WWE Smackdown Results: Huge WrestleMania Match Announced, Cesaro Confronts Seth Rollins, Apollo Crews Destroys Shinsuke Nakamura and More 
Cesaro holds high praise for Shinsuke Nakamura
Up until recently, Shinsuke Nakamura was in a tag team with Cesaro, and both of them found tremendous success during their short span. However, the tag team split up and Nakamura got a singles push.
Cesaro commented on the situation during an interview with Fox Sports.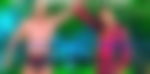 "I always thought me and Shinsuke were an awesome team, but as good as we were as a team, there are many singles goals that we have as singles competitors, too.
"When Shinsuke did so well in that gauntlet, I thought that was awesome, you know? It gave him the chance to shine and he got his old theme music back which is awesome! It made me so happy. So, I was very happy for him. I'm still hoping he's going to win the Intercontinental Championship."
Even though they aren't a tag team anymore, Cesaro had great things to say about the time he spent with the Japanese wrestling legend.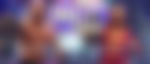 "I had a lot of fun teaming with Shinsuke, even in the beginning when it was me, Shin and Sami. Last year has been so crazy and I think a lot of the stuff that me and Shinsuke did as a team would probably have been looked at in a different light if there would have been a live crowd.
ADVERTISEMENT
Article continues below this ad
"But, also, I feel like with all the things we all had to deal with, and without there being a live crowd, we had some very entertaining stuff with the Champion's Lounge and the various fun backstages that we had."
Currently, both of them are thriving in their respective singles runs and are expected to make the most of this opportunity.
ADVERTISEMENT
Article continues below this ad