Scott Hall Reveals How Shawn Michaels 'Threw Triple H Under the Bus' for the Infamous Curtain Call
Published 06/16/2021, 9:15 AM EDT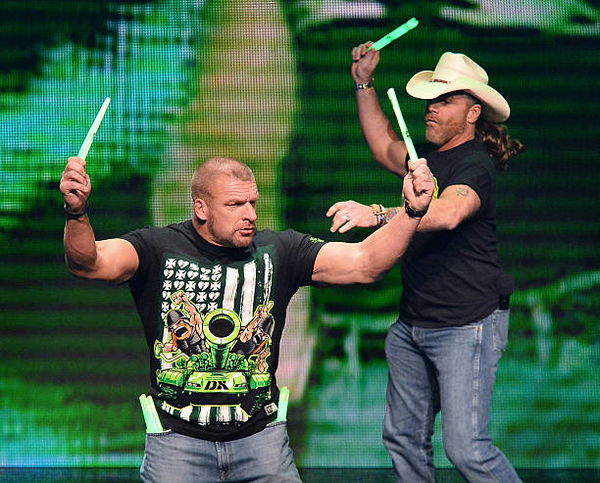 ---
---
In May 1996, Kevin Nash and Scott Hall wrestled their last matches for WWE. They headed to WCW, and they headlined Madison Square Garden against two of their closest friends, Shawn Michaels and Triple H. However, Hall revealed some strange details about the aftermath of the Curtain Call incident.
ADVERTISEMENT
Article continues below this ad
Shawn Michaels got his best friend in trouble
ADVERTISEMENT
Article continues below this ad
At Madison Square Garden, Scott Hall faced Triple H while HBK faced Kevin Nash [Diesel] in a steel cage match. After HBK beat Nash, Hall and Triple H joined them in the ring. The four superstars hugged while the fans looked on in confusion. The Kliq disbanded, but so did the lines between kayfabe and reality, since Hall and HBK were good guys and Triple H and Nash were heels.
Speaking on the 83 Weeks podcast, Hall revealed how Shawn Michaels basically ruined Triple H's big push, that would've made him the face of WWE for the Attitude Era.
"He kind of threw Triple H under the bus that night at the Garden. Triple H was supposed to get the big push. He was supposed to get the Stone Cold spot. They were grooming him for that, but then Vince had to punish somebody. (H/T Wrestling Inc)
"The guys who were staying were really mad. I'm glad we did it. I didn't plan it, it was all Shawn's idea and he was the one staying. There's a famous picture of Shawn wearing one of the early Outsiders shirts. I think he was doing that just to give him some kind of ammunition with Vince. Now he's thrown his last buddy, Triple H, under the ring so he's there solo now with no friends. It's lonely at the top, that's when [Michaels] may have started his pill use and alcohol use may have increased at the time."
Watch this story: WWE Superstars Who Pulled Off Impressive Reversals
Did HBK derail Triple H's career?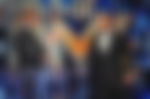 Although he became one of the greatest superstars of all time eventually, many will view Shawn Michaels' actions as incendiary. Vince McMahon could not fire or discipline the WWE Champion, but had to set an example. As a result, the brunt of the punishment landed on Vince's future son-in-law.
ADVERTISEMENT
Article continues below this ad
WWE pitched Triple H as the winner of the 1996 King of the Ring, propelling him up the card. However, Vince's punishment led to Triple H losing the spot, and it went to none other than Stone Cold Steve Austin. Austin won the King of the Ring and the rest is history.
While Triple H headlined WrestleMania, won fourteen World Championships and had a great relationship with Vince, HBK throwing him under the bus must've derailed his career temporarily. One must wonder if HBK and the Game are still friends only because once HBK's demons took over him, Triple H became the face of the company.
ADVERTISEMENT
Article continues below this ad