Secret Behind Becky Lynch's Insane Weight Loss After Pregnancy
Published 11/22/2021, 9:20 AM EST

Follow Us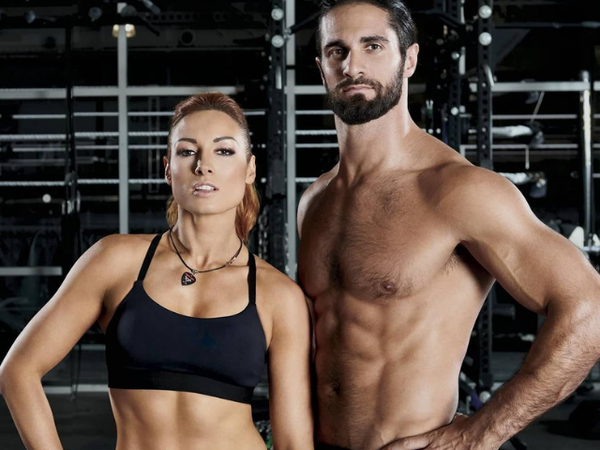 Becky Lynch took a break from WWE during May 2020 because of her pregnancy. She passed the WWE Raw Women's Championship to Asuka, and bid an emotional farewell to the WWE Universe to embrace the journey to motherhood.
Now, it's not unknown that a woman's body goes through severe changes during pregnancy. Undoubtedly, Becky Lynch's body went through changes as well, which means she gained some pregnancy weight.
She gave birth to her daughter in December, 2020. She took some time to spend time with her daughter, baby Roux, and then returned to WWE at SummerSlam 2021.
ADVERTISEMENT
Article continues below this ad
When she returned, she looked fit and fabulous!
How did Becky Lynch lose weight?
'The Man' never gave up working out, even during pregnancy. She used to make sure that she spends some amount of time at the CrossFit gym which Seth Rollins co-owns, Deadboys Fitness.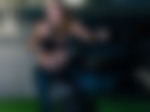 After giving birth, Becky Lynch did not try to lose all the post-pregnancy weight within a jiffy. She took her time, gave her body the time to heal, and even took guidance from Jason Phillips.
The Man's workout routine
She had to increase the intensity of her workouts following her pregnancy to lose the weight within minimum time. But, what really helped her achieve that was being able to stay in her own bed, cook her on food, and avoid being on the road, which is usually her WWE routine.
She worked out at CrossFit Gym as often as she could. Additionally, she mixed her workouts by using variations of weights, cardio, and CrossFit.
Most of her exercise would definitely make use of kettlebells, jumps, and squats.
What is Becky Lynch fitness diet?
The Man prefers consuming organic food. Most of the time her breakfast is balance with coffee, oatmeal, and eggs. However, she adds vegetables whenever she can.
Throughout the day she consumes nuts, fruits, protein shakes, and multivitamins to keep her health from breaking.
Most of the time, she sticks to organic meat or organic feta with beans and rice cakes.
Keeping aside her primary meals, Becky Lynch has supplements such as Vitamin D, Turmeric, and other Multivitamins to her day.
Finally, even though she loves eating healthy, pizza and chocolate are her cheat day foods.
Becky Lynch is back at WWE
Now, The Man is back at WWE, fitter and stronger than ever. Upon her dominating return at SummerSlam 2021, she defeated Bianca Belair in 26 second to become the new SmackDown Women's Champion.
ADVERTISEMENT
Article continues below this ad
At Draft 2021, she got picked for WWE Raw. Hence, following Crown Jewel 2021, she exchanged the SmackDown Women's Championship with Charlotte Flair.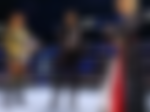 She went through Superstars such as Sasha Banks, Bianca Belair, Charlotte Flair, and others to ensure she stays at the top of the women's roster.
ADVERTISEMENT
Article continues below this ad
She proved her superiority when she took on Charlotte Flair at Survivor Series 2021. After a huge fight, The Man rolled up and pinned The Queen for the victory.
She will definitely have several rivals in the future.. but for now, she's The Man, The Mom, The Best!