"You Can't Always Be On Top"-Jim Cornette Blasts Becky Lynch
Published 05/19/2020, 8:57 AM EDT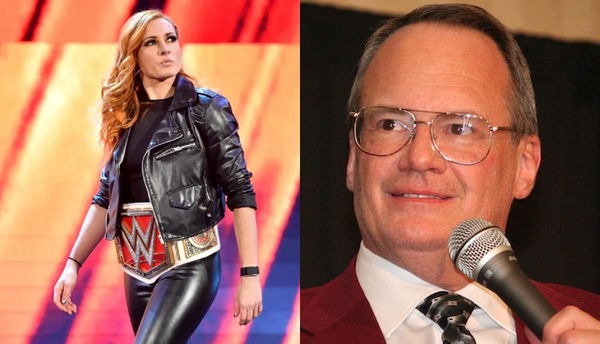 ---
---
Former Raw Women's Champion Becky Lynch pleasantly shocked everyone with the news of her pregnancy. However, it seems that legendary wrestling personality Jim Cornette is not pleased by this surprise. He seems to have taken issue on Becky's decision to take a break as the former WWE manager revealed in his 'Drive Thru' podcast. Jim spoke:
ADVERTISEMENT
Article continues below this ad
"You can't always be on top of the wrestling business in a $1 million a year spot or more, but you can [have a baby] — what is she? Can she be 30? [Lynch is 33]
"Well, still she's got many more years before the f*cking Easy-Bake Oven gets shut off. She can have all those problems like a descended stomach and stretch marks and hemorrhoids and hormones problems and mood swings and all those other joys of motherhood later on WHEN SHE AIN'T MAKING A MILLION DOLLARS A YEAR!!!
ADVERTISEMENT
Article continues below this ad
"She's got plenty of time left. What would you do if your wife came home and said instead of making a million dollars next year I'm gonna basically just be a raging bitch for the next nine months and then give you more sh*t to worry about around the house?!"
The points made by Jim Cornette are the same as Shayna Baszler. Both of them are enraged at Becky giving her push at age 33. Cornette talks about the fact that Becky would not be paid one million dollars during her maternity. However, Dave Meltzer has reported that her pay would continue.
Jim Cornette shoots on Dana Brooke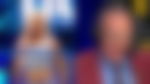 However, Becky is not the first female WWE Superstar Cornette said something controversial about this week. Cornette, in his Money in the Bank Pay-per-view review, made controversial remarks on Dana Brooke. He stated:
ADVERTISEMENT
Article continues below this ad
"Her entire face looks like it was remodeled after somebody set fire to it and put it out with an axe. What the f**k has happened? Did she do that on purpose or was she in a horrible accident? What the f**k?"
Dana Brooke took to Twitter to respond to these derogatory statements. She wrote:
"@TheJimCornette how about you stop hiding behind a keyboard and come say it to my face!! Cause I doubt you would when you see me in person MARKKKKKKK – how about .. STOP SPREADING HATE & spread positivity!"
ADVERTISEMENT
Article continues below this ad