The recent untimely death of former WWE Superstar Shad Gaspard brought sorrow to the wrestling world. The 39-year-old had gone missing on May 17, when he, along with his son, got caught in a strong rip current at Venice Beach, California. The lifeguards were able to rescue his son but failed to locate Shad. 3 days later, his body washed up on Venice Beach, confirming his untimely death. This news shocked the members of the wrestling community.
Recently
, 
his wife Siliana Gaspard took to Instagram to issue a statement on behalf of the Gaspard family. She had this to say:
In the post, Siliana thanked everyone for their prayer and support as they mourn at this terrible loss. Siliana then gave a eulogy to her husband.
She talked about Shad being her entire world and that there weren't enough words to describe his importance in everyone's life. She called him a 'soul', 'protector' and  'warrior
'
who brought joy
to
many because of his gracious nature.
Siliana ended the statement by thanking all the lifeguards, coast guard, divers, fire, and police departments for their efforts.
In the end she
wrote,
"
I
love you more
, my love."
The world remembers Shad Gaspard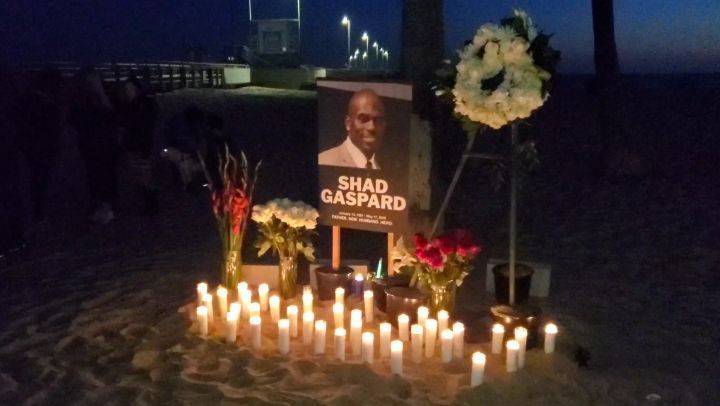 Shad's best friend and tag partner JTG posted a video on Instagram yesterday. The video showed people lighting candles on the beach to honor Shad Gaspard and made several tweets in his remembrance.
In the same manner Legends such as Triple H,
Chris Jericho
among others took to Twitter to give their condolences. Some wrestlers like Dave Batista made an emotional video to describe their sadness on the matter.
Even WWE made efforts to glorify his legacy. WWE uploaded highlights of his career on YouTube. They also gave a eulogy to the 39-year-old on the network's website and made several tweets in his honor.
Shad Gaspard was a true inspiration who will 
be missed
 and remembered by the entire community for his devotion to the professional wrestling industry. 

His contribution will not be forgotten

.