Shane McMahon Fired from WWE, Bad Bunny's Royal Rumble Appearance Played Catalyst
Published 02/03/2022, 1:04 AM EST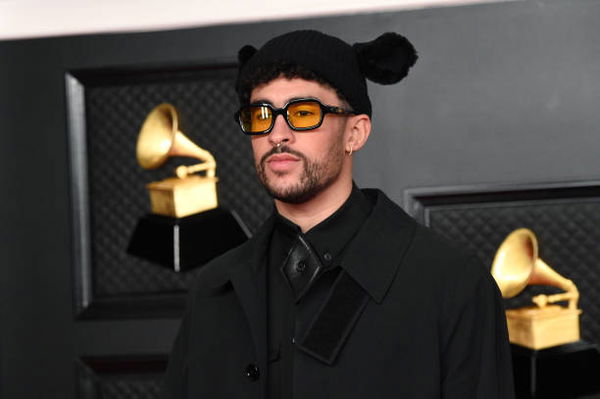 Sometimes when WWE brings in celebrities from other fields, it backfires. But, it's not always the celebrity that causes the chaos, but the producer. This is exactly what happened between Shane McMahon and rapper Bad Bunny.
ADVERTISEMENT
Article continues below this ad
Reportedly, Shane McMahon constantly interfered with Bunny's Royal Rumble 2022 entrance number throughout. It changed multiple times prior to the actual event. This was something Bunny wasn't delighted about!
Now, let's not forget that Bad Bunny is a huge name in the music industry. Therefore, the company needs to tread lightly on the matter and not say or do anything that might displease the rapper further.
ADVERTISEMENT
Article continues below this ad
Few notes from source regarding Shane and the Rumble.

There were numerous changes to what number Bad Bunny would be.

This was a cause for concern and people within WWE were upset.

WWE doesn't want to come off negatively with such a major outside star.

— Andrew Zarian (@AndrewZarian) February 2, 2022
The company wants to maintain a relationship with the rapper since he's one of biggest outside names WWE has ever had. It's understandable why officials do not want to strain the relationship in any shape or form.
While Bad Bunny may have let this go, Vince McMahon and other WWE officials did not, considering Shane caused other troubles too.
The Big Man had no option but to take a harsh action against his son and terminate his appearances from further shows and PPVs.
Watch This Story: WrestleMania 31 to Royal Rumble 2022: The Thrilling Journey of WWE Superstar Ronda Rousey
Bad Bunny has an impressive WWE PPV record
Royal Rumble 2022 was Bunny's second PPV. At Royal Rumble 2022, he entered as number 27 and took down Dolph Ziggler and Sheamus.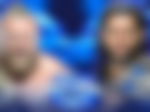 Additionally, Bunny made it to the top four before being eliminated by Brock Lesnar. It feels necessary to point out that Bad Bunny put in huge efforts to prepare himself as a pro-wrestler to be able to take the impacts and execute the moves in the ring. Hence, when Lesnar F5'd him, he knew how to absorb that impact and keep himself safe!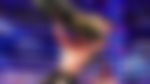 ADVERTISEMENT
Article continues below this ad
Prior to Royal Rumble 2022, Bad Bunny appeared at SummerSlam 2021. He teamed up with Damian Priest to take on The Miz and former WWE Superstar John Morrison.
Bunny executed ringside splashes that thoroughly impressed the viewers. Finally, Priest and Bunny defeated The Miz and Morrison for the victory.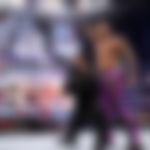 ADVERTISEMENT
Article continues below this ad
Unfortunately, it doesn't seem like he'll be at WrestleMania 38 since the dates clash with his scheduled concerts. Fortunately for WWE, this has nothing to do with the Royal Rumble chaos!