WATCH: Shawn Michaels Gets Into an Epic Battle with Vince McMahon at WWE WrestleMania 22
Published 12/14/2020, 8:01 AM EST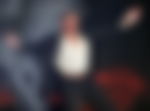 ---
---
It is funny that the biggest entity in professional wrestling is headed by the most notorious character in wrestling. Vince McMahon might get a bad rep for being a tyrant backstage but has received his comeuppance one too many times. Whether it's Steve Austin, the Rock or Brock Lesnar, seeing Vince get beat up is pure joy.
ADVERTISEMENT
Article continues below this ad
Shawn Michaels vs Vince McMahon
ADVERTISEMENT
Article continues below this ad
Many fans forget, but Vince McMahon has competed at WrestleMania. At WrestleMania 22, Vince battled Mr. WrestleMania in a hardcore match. Shawn Michaels was originally supposed to face the late Eddie Guerrero at the event, but his tragic death led to Vince filling the spot.
The rivalry began after Shawn admonished McMahon for praising him for his role in the Montreal Screwjob. Michaels told Vince to move on from the infamous situation which did not sit well with him. This led to Vince interfering in Shawn Michaels' matches and adding strange stipulations to his matches.
At the Royal Rumble, Vince McMahon had an intense confrontation with HBK, allowing Shane McMahon to eliminate him. After battling Shane McMahon, the Spirit Squad, and facing every other obstacle McMahon threw in his direction, the two would finally face off at WrestleMania 22.
Story of the match
The WrestleMania match was not without interruptions from Vince's allies. Michaels managed to avoid the Spirit Squad's attack and even Shane McMahon. He rained down kendo stick shots on the Billion Dollar Prince before once again refocusing on his father.
Shawn was about to kick Vince's head off with the patented Sweet Chin Music. He stopped midway and got a ladder into the ring. Smacking Vince with it in the gut, he looked for the Sweet Chin Music again but once again stopped midway.
ADVERTISEMENT
Article continues below this ad
The crowd understood that Michaels had something nefarious planned for the boss. He pulled out a trash can and a table from underneath the ring.
Vince got smashed in the skull with the can and laid on top of the table by Michaels. HBK then put the trash can around Vince's upper body, and connected with an amazing elbow drop from the top of the ladder, onto the prone McMahon.
ADVERTISEMENT
Article continues below this ad
One Sweet Chin Music later, and Shawn Michaels prevailed over Vince McMahon. The rivalry with Vince also served as the impetus to the much awaited DX reunion. Back with Triple H, the due continued to terrorize Vince, as they once again rose to the top of the WWE.