Shawn Michaels vs Bret Hart: Everything You Need to Know About the Longest Match in WrestleMania History
Published 04/01/2021, 12:42 PM EDT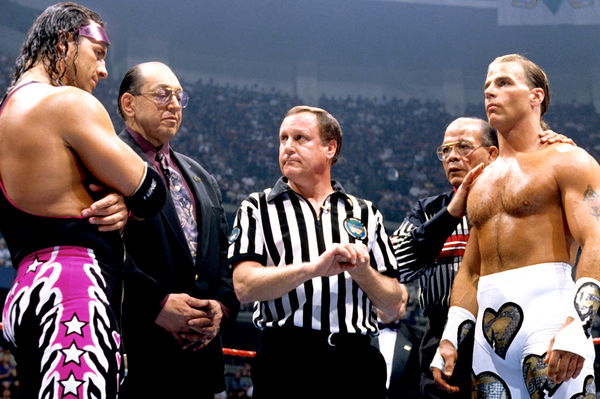 ---
---
Certain WrestleMania matches will go down as the most important in wrestling history. One match from 1996 broke records and created a star that would rule the industry and go down as the best of all time. This man is none other than Shawn Michaels, and the match is his Iron Man match against Bret Hart.
ADVERTISEMENT
Article continues below this ad
The longest WrestleMania match of all time
ADVERTISEMENT
Article continues below this ad
HBK won the 1996 Royal Rumble, becoming the second person to win the match back-to-back after Hulk Hogan. Michaels super-kicked Diesel over the top rope to book his ticket to the main event. After that moment, Bret Hart retained the WWF Championship against the Undertaker in a ferocious battle.
The stage was set for two of the biggest stars to enter the WWE since Hulk Hogan and the Ultimate Warrior. They locked horns in a sixty-minute Iron Man match, but neither superstar picked up a fall. They struggled and battled back and forth for the entire sixty minutes until the bell rang.
Since the match ended in a draw, Bret Hart retained his championship, but the match restarted under sudden death rules. Hart entered the ring and looked to end HBK once and for all, but two Sweet Chin Music's later, we had a new WWF Champion.
Vince McMahon declared on commentary, "The boyhood dream has come true," and the thousands of fans packed in the Arrowhead Pond Arena in Anaheim, California lost their minds. Michaels celebrated the win with his trainer Jose Lothario at ringside.
Is this match overrated?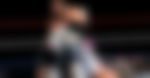 The match between Shawn Michaels and Bret Hart went sixty-two minutes long. This makes it the longest WrestleMania match, and one of the longest wrestling matches of all time. Although it was the longest, it might not be the greatest.
ADVERTISEMENT
Article continues below this ad
Critics praised the brilliant wrestling and performances from HBK and Hart. However, many claimed the match was mostly boring. Rob McNew of 411mania claimed, "This match isn't for everyone, and definitely has some slow spots in it, but the final 20 minutes are as good as any match as you'll ever see. It's about a three-star match for the first 40 minutes, the last 20+ are an easy five stars."
Dave Meltzer of the Wrestling Newsletter Observer rated this match with 4 1/4 stars. This meant it fell three-quarters short of the full five stars.
ADVERTISEMENT
Article continues below this ad
While Hart's run in WWE would end the next year, HBK would have better WrestleMania matches against the likes of Kurt Angle, Chris Jericho, and the Undertaker.