WATCH: The Horrifying Botch from WrestleMania 25 When The Undertaker Took a Nasty Fall
Published 03/23/2021, 1:55 PM EDT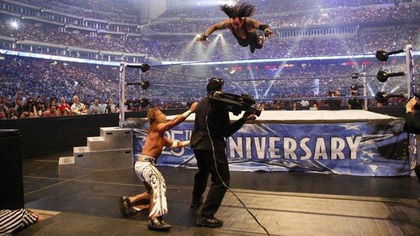 ---
---
The Undertaker and Shawn Michaels are two names that need no introduction in the wrestling industry. Starting from their characters, to their rivalries, charisma, and overall aura, they've given the WWE Universe some brilliant moments. However, nobody is perfect, and 'The Deadman' botching is evidence for that.
ADVERTISEMENT
Article continues below this ad
During the WrestleMania 25 match between Shawn Michaels and The Undertaker, Michaels climbed the top of the rope to jump on Taker, who was ringside. Unfortunately for Michaels, Taker didn't hesitate one bit before reversing the move and taking down HBK.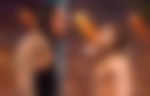 ADVERTISEMENT
Article continues below this ad
Clearly, Shawn had hurt himself. The Undertaker entered the ring to avoid getting disqualified, while the referee was attending to Michaels. Just as 'The Heartbreak Kid' was recovering, 'The Phenom' took a running leap from the ring to the ringside.
Shawn Michaels and the referee moved out of the way, and Taker landed on a cameraman!
The camera shattered into pieces while the cameraman didn't move for a while. The idea was that the cameraman (played by former WWE Superstar Sim Snuka) would catch him. Regrettably, Snuka failed to do so, and Taker took quite the hit when he landed ringside.
Even though Taker recovered from that fall and won the match, Snuka was released from his WWE contract three months later.
Regardless of the botch, the match was an enormous hit among the audience.
The Undertaker and Shawn Michaels feud
The feud between Taker and Michaels' started back at SummerSlam '97. Michaels was refereeing a match between Bret Hart and The Undertaker. However, Michaels was swayed by emotions and swung a steel chair at Hart, but it hit Taker instead. It cost Taker the WWE title, and thus began the rivalry.
ADVERTISEMENT
Article continues below this ad
In fact, during WrestleMania 14, Shawn Michaels was supposed to put Stone Cold Steve Austin over. By this time, Michaels had been expressing his disagreement with certain bookings, and some officials of WWE feared HBK wouldn't do as required.
The Undertaker took matters into his own hand and warned Michaels that if he didn't do as required, Taker wouldn't back away from forcing him to follow the writing.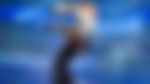 ADVERTISEMENT
Article continues below this ad
Over time, The Undertaker shifted his focus to Triple H, while Michaels started fading into the background. Nevertheless, to this date, the rivalry between Shawn Michaels and Taker is one of the greatest in the history of WWE.