Shayna Baszler Reveals Vince McMahon's Strange Advice Before her WWE Raw Debut
Published 03/18/2021, 1:18 PM EDT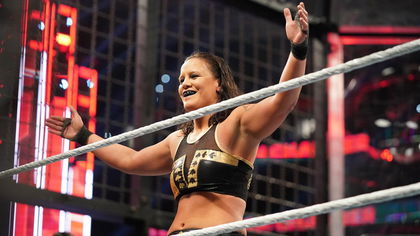 ---
---
A little over a year ago, Shayna Baszler made her Raw debut by attacking Becky Lynch. Baszler then ran through five other women inside the Elimination Chamber to book a WrestleMania date with 'The Man'. Despite the hype behind her incredible debut, Baszler lost to Lynch. However, she received a strange but treasured piece of advice from Vince McMahon during the beginning of her Raw run.
ADVERTISEMENT
Article continues below this ad
What did Vince McMahon say to Shayna Baszler?
ADVERTISEMENT
Article continues below this ad
Baszler debuted by biting Becky Lynch on the back of her neck, drawing blood and creating a vampiric image. The longest reigning NXT Women's Champion looked like a trained killer during her feud with Lynch, but the subsequent match fell short of expectations.
On Oral Sessions with Renee Paquette, Shayna Baszler revealed an important piece of advice Vince McMahon gave her.
"When I first started wrestling on RAW, he gave me a talk, that was like, 'look, you have something different to offer. You have a unique look. The thing that you have to start learning now you're on RAW is that, your work rate is showing on PPVs and in NXT. So don't get so hell-bent on weekly RAW TV, because that's where we build the story for the work rate that you can do on a PPV."
Baszler continued, "So, he's like, 'you have a thing. I don't want you to do any pro-wrestling. Got it?'"
This might be the strangest advice any wrestler has received from the boss, but at least it did not discourage Shayna from making a name for herself on Raw.
How successful has the Queen of Spades been on the main roster?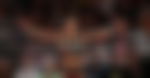 ADVERTISEMENT
Article continues below this ad
Shayna Baszler was the undisputed MVP of the NXT Women's division. She fit right into the hole Asuka left when she left the brand and turned the entire division on its head. Unfortunately, her main roster run hasn't reflected her NXT run at all.
Since losing her title shot against Becky Lynch at WrestleMania, Baszler went from hero to zero. She took some time off and eventually returned to feud with Nia Jax. However, the feud soon turned into a partnership and now, Baszler and Jax are two-time Women's Tag Team Champions.
Some might appreciate Baszler holding a title in WWE, but her run has been underwhelming so far. Her recent programme with Asuka shows a lot of promise, but WWE might just cast Charlotte Flair opposite the Empress instead of Baszler.
ADVERTISEMENT
Article continues below this ad