Shayna Baszler Reveals Why You Should Never Trash Talk Ronda Rousey
Published 05/17/2020, 10:06 AM EDT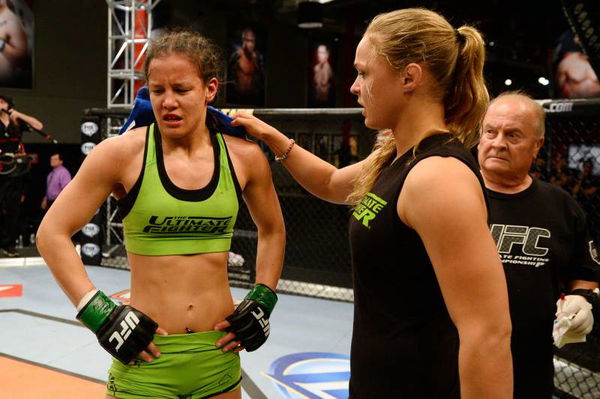 ---
---
WWE Superstar Shayna Baszler recently spoke on an online Q&A about the time she was on Ultimate Fighter with Ronda Rousey. Rousey was one of the coaches for that particular season and was somewhat of a mentor to Shayna. Baszler was one of the contestants on the TV show and had been a part of the UFC before coming to the WWE.
ADVERTISEMENT
Article continues below this ad
Baszler was in a grueling fight camp for around 7 weeks. "Training was the only thing we had to look forward to. There was nothing in the house. No entertainment, no books, no music, no magazines, no computers, no TV's, it was horrible!" Bazler said, speaking about her experience during the course of the show.
When trash talking Ronda Rousey goes wrong
ADVERTISEMENT
Article continues below this ad
The specific instance of Rousey humbling Baszler had taken place towards the end of the 7-week stretch. "We're on the last training session. Like the show is wrapping up, we know it, we are all angry because the house was like The Shining. You know what I mean? Like everybody is going crazy, just being locked up"
Rousey and Baszler had begun a grappling session, and had rolled together for some time when Baszler looked up at the clock. "it's like the last training session, the show is going to be over and we get to go home. So we're grappling and grappling and I look at the clock. And rounds are like five minutes like that is generally the case. Like you grapple for five minutes." Baszler and Rousey had been in the hold for about 3 minutes.
Baszler apparently taunted Rousey at this time, saying " I look at the clock, and there is two minutes left. And I was like 'Well, well Ronda Rousey. It looks like I made it through the entire season without being arm-barred by you." Famous last words.
ADVERTISEMENT
Article continues below this ad
Following this taunt, Baszler had apparently been arm-barred around 7 times in the remaining 2 minutes. Just a parting gift from Rousey to her protege.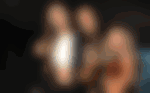 Regardless of her tussle on Ultimate Fighter, Bazler said: "I was one of Ronda's favorite grappling partners." 
ADVERTISEMENT
Article continues below this ad