"She Is the Cream of the Crop" – Mickie James Names Bayley as the Best of WWE's Women's Division
Published 02/10/2021, 11:14 AM EST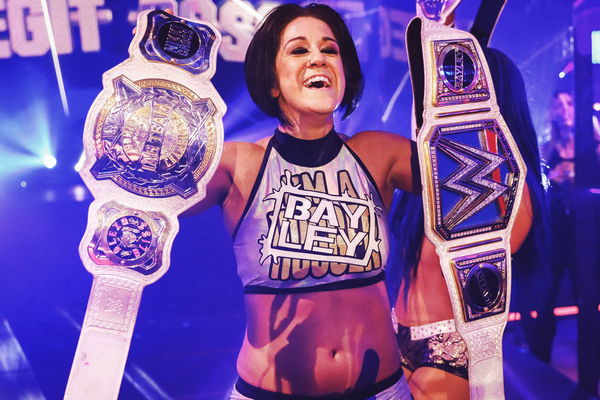 ---
---
Lisa Marie Varon and Mickie James appeared on a session with Gaw TV following WWE Royal Rumble 2021. During this session, James revealed that in her opinion Bayley is the hardest worker in the Women's division.
ADVERTISEMENT
Article continues below this ad
"Bayley, I think she is the cream of the crop… I was like 'oh we say things in zest but I seriously think that she's probably the best female worker there.'"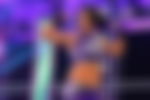 ADVERTISEMENT
Article continues below this ad
Not only did Mickie James appreciate Bayley for her work ethics, but also Lisa Marie Varon. According to Varon, Bayley ensured to help Varon keep things in order during backstage events and offered help at every turn.
"Bayley, remember coming to two autograph signings… I was with Maven and then I was with Edge on one.. Bayley was like, she and Ruby kept coming on up like 'do you want to go over everything?' Like, 'do you have it?'. They were just so helpful and just making me feel calm."
Bayley has been making headlines ever since her tag team run with Sasha Banks. Following that, she stole the audience's attention by turning heel and attacking Banks.
Whether she emerged as the victor, she ensured to produce a captivating performance to the WWE Universe.
What was the last rivalry for Bayley?
Bayley's recent feud was with Bianca Belair. She started this rivalry after ending the feud with Sasha Banks once she lost her SmackDown title to her.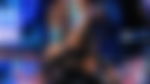 Considering the feud was short, most believe WWE created the rivalry to give Belair a push on SmackDown. In fact, even Belair agreed that the rivalry with her helped her develop and grow herself.
Currently, WWE hasn't fixed a new rival for her. After the Royal Rumble, it is possible that WWE will bring in her for one of the primary rivalries of the Women's section.
ADVERTISEMENT
Article continues below this ad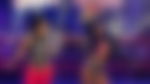 Right now, Bianca Belair is on the path to challenge either Asuka or Sasha Banks. If Bianca Belair challenges Banks, Bayley can easily become a part of this storyline.
She can team up with Banks or Belair and the theme remains the same – from foes to friends.
ADVERTISEMENT
Article continues below this ad
Who do you think WWE should pair up Bayley with? Let us know in the comments below.