"She Made Me Eat Broken Glass": Young & Speech Impeded Ronda Rousey's "Terrifying" Fiction Made Mother AnnMaria Immediately Write an Email
Published 11/28/2022, 12:00 PM EST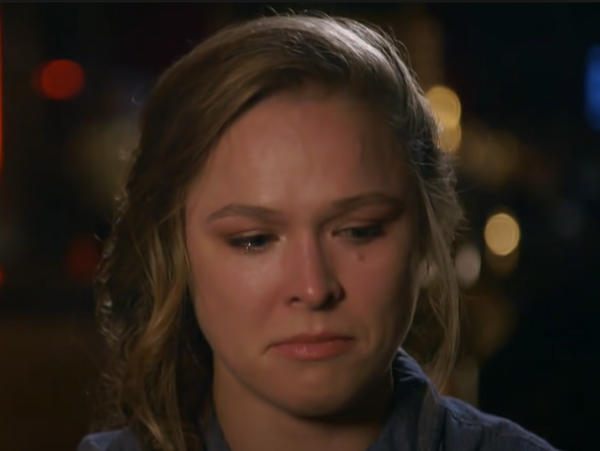 In the world of WWE, there are some insanely popular wrestlers, irrespective of their gender. One such name is definitely the SmackDown Women's Champion, Ronda Rousey. 
ADVERTISEMENT
Article continues below this ad
We have seen her fight inside the ring against some great wrestlers. However, what we didn't know about her was her childhood struggle. It's a vital part of her life that shaped her into what she is today. 
ADVERTISEMENT
Article continues below this ad
Her powerful personality is a result of multiple therapy sessions that she attended during her childhood. She was a sufferer of a kind of speech impediment called apraxia. 
Rousey's Neurological Disorder
During her childhood days, her neurological disorder made Rousey incapable of forming sentences. This was because of the lack of oxygen present in her brain at birth.
Further, the speech disorder took the first six years of her life. However, a fighting spirit was there in her since her youth. She took the challenge and transformed herself with the help of Minot State University specialists.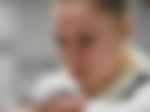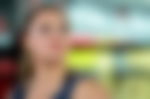 The continuous therapy sessions were of great help. Her marvelous records in every field she stepped in speak for themselves. She even did some splendid works that a person with a speech disorder can never think of. A few examples of that would be her work as an actress and host. 
Ronda Rousey and her Fiction
While handling her speech impediment, Rowdy's mother observed a strange incident. Her fans might not know about this episode of her life. One day after coming from the therapy session, Rousey explained to her mother an unusual occurrence.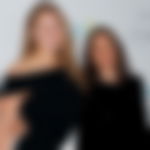 She said, "That talking teacher, she hit me and she slapped me." Listening to this, her mother was all shocked. 
ADVERTISEMENT
Article continues below this ad
Further, eight-year-old Rousey added, "And she made me eat broken glass, and then she took her hair off and it was all covered with blood and she took me the top of a building, and she turned into a vampire and she threw me off."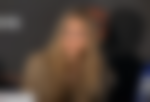 After listening to the entire thing, her mother immediately mailed the speech department about her daughter's fiction. To which, the amused department head asked, "I just want to know, when she said vampire, did she get the 'V' sound right?"
ADVERTISEMENT
Article continues below this ad
WATCH STORY: "Millions & Millions Girls Doing This Same Training" – Khabib Nurmagomedov Pinpoints a Major Flaw in Modern MMA
This was one fascinating story of Ronda Rousey's childhood struggle. It can be a pure example of hard work that completely transformed her life. One can even take inspiration from Rowdy.
Edited By: Debmallya Chakraborty