"She Was Ahead of the Curve" – WWE Hall of Famer Comments on Ronda Rousey's Achievements
Published 04/27/2021, 12:59 PM EDT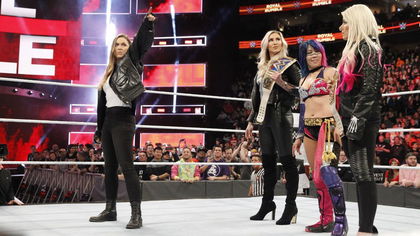 ---
---
Booker T has given his opinion on several combat sports athletes over time. Recently, he gave his opinion about a fighter who has made a name at WWE, UFC, and MMA, Ronda Rousey.
ADVERTISEMENT
Article continues below this ad
Booker T was in conversation with Brad Gilmore when the duo spoke about Ronda Rousey.
"Ronda Rousey was great at what she did. She just was ahead of the curve before most of the ladies in the sport. You know what I mean. The game was just a little high, especially from a jiu jitsu perspective just because of the Olympic background. That right there gave her the ultimate edge. You know, even to mix in that arm bar, man, she became almost unstoppable.
ADVERTISEMENT
Article continues below this ad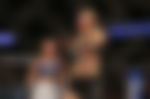 "Until, what we always say when the competition rises, you know what I mean, levels. That's what the game is. And I think Ronda Rousey was at a certain level and the ladies just pushed past that level as far as mixed martial arts is going. Amanda Nunes definitely proved it."
Brad Gilmore and Booker T, both of them agreed that the fighters who came after Rousey caught up to her and became wise. Hence, it was possible for them to go past Rousey and rise through the levels.
Ronda Rousey is preparing for the next chapter
Rousey was last seen at WWE at WrestleMania 35. She was in a triple threat match with Becky Lynch and Charlotte Flair and headlined the main event.
ADVERTISEMENT
Article continues below this ad
Soon after that, she left WWE to start a family with her husband, Travis Browne. This was back in 2020. Fans started assuming she will return to the company after photographs of her working out surfaced. The common assumption was she would return to the company at WrestleMania 37.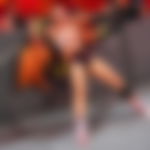 However, that did not happen. Finally, Travis Browne and she announced that she was pregnant in a video, which was released on her official YouTube page.
ADVERTISEMENT
Article continues below this ad
There's no saying if Ronda Rousey will at all return to WWE in the future. Dana White has confirmed she will not be returning to UFC at all. WWE has made no such comments. Now, even if she returns, it'll be months from now after she has given birth and has been medically cleared to return to the square circle.