"She Was Bloodied Up"- RAW Match Reveals How Kairi Sane Got Badly Injured By Nia Jax
Published 06/02/2020, 1:16 PM EDT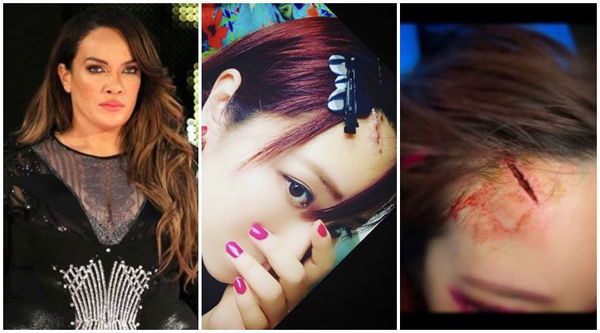 ---
---
WWE fans would have noticed that on the latest episode of RAW, Nia Jax did a bad Japanese mimicry of the Kabuki warriors and then got battered by Kairi Sane during the early stages of the match.
ADVERTISEMENT
Article continues below this ad
The fans would have also seen an awkward cut made during the match. The reason for that awkward cut was a botch that occurred during the tapings of RAW last week.
Here is the video. The moment takes place at 4:14.
ADVERTISEMENT
Article continues below this ad
https://youtu.be/XruhVbckGQw
Kairi's head took a direct hit into the steel steps which caused a deep laceration and severe bleeding and the match was paused. The match renewed and was ended quickly with Nia hitting her leg drop.
Kairi later made this tweet to showcase the damage:
You are strong. I have lost to you many times. I am small and you may think I'm weak.
However, you can never beat my heart. I will get back up again. #WWERaw pic.twitter.com/leXMwuiifO

— KAIRI SANE (@KairiSaneWWE) June 2, 2020
Nia has had a history of botching moves and injuring her co-workers, which has resulted in her being unpopular among the hardcore fans.
This time legendary wrestling personality Dave Meltzer seems to have come to her rescue against all the hate. Meltzer stated this during the latest Wrestling Observer Radio episode:
"This was not Nia Jax's fault even though other things have been. Basically, Kairi Sane got whipped into the ring steps. One person said that she may have stumbled, she was trying to take it on her side, she did take it on her side. Her head did hit the steps. One person told me she was in control of her bump and she made it look too good.
"She was trying to avoid her head hitting the steps, her head hit the steps. She was bloodied up, she was knocked silly. She's okay — now okay doesn't necessarily mean she doesn't have a concussion. I don't know if she does or if she doesn't, but she's okay."
Nia Jax and her history of botching
The reason many people believed that Nia Jax injured Kairi Sane is because of her history with botched moves and brashness. The Irresistible Force's tendency to injure her co-workers dates back to April 10, 2017, against Charlotte Flair.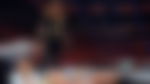 The match was pretty standard booking which was meant to portray both superstars as strong competitors. However, during the match, she misjudged Charlotte's moonsault and then forgot her footing while giving the Shoulder Breaker. This led to a direct hit on Charlotte's head but no one injury was reported.
Nia seems to have lost her confidence after this as she botched her match with Bayley and injured her for 2 months in the process.
ADVERTISEMENT
Article continues below this ad
She then went on to injure Zelina Vega, Ember Moon as well as R-Truth. This caused her reputation of being a safe worker to just get vanished into thin air.
. She was also responsible for Becky Lynch's bloody face during the Survivor Series arc. This was the only time her botch got a positive reaction because it accidentally showed Becky Lynch as a warrior.
Everyone hopes that Kairi gets back soon and that she can be an active part of the ongoing Asuka-Nia feud.
ADVERTISEMENT
Article continues below this ad