"She Was Really Basic but Very Effective" – Kurt Angle Opens up on Working with WWE Legend Chyna
Published 07/06/2021, 8:31 AM EDT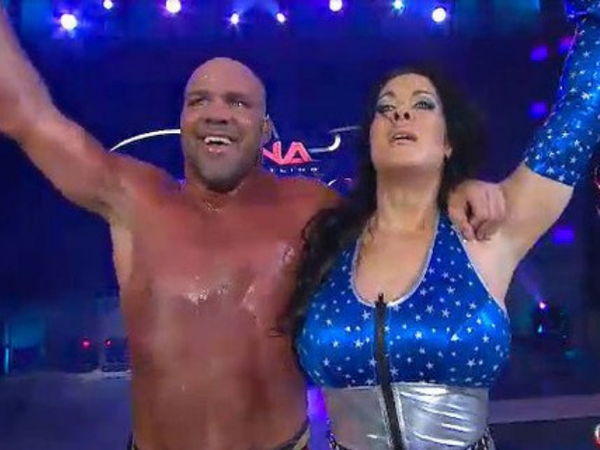 ---
---
Kurt Angle has worked with many Superstars. He's got good reviews for some and not so good for some. However, he's worked with some women too, and among them he has fondly remembered his time working with Late Superstar Chyna.
ADVERTISEMENT
Article continues below this ad
During a conversation, Kurt Angle was asked if he enjoys working with the women in the business. He responded specifically with his time spent working with Chyna.
"I worked with Chyna and I actually loved it. She was great, I mean, she was really basic but very effective. I really enjoyed working with her."
ADVERTISEMENT
Article continues below this ad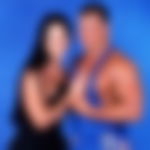 Moreover, he revealed that he would definitely work a match or storyline where he is putting over specific women Superstars.
"I don't know, but I would put a woman over if I had to, yes. I would. Especially someone like Chyna, or you know, even Charlotte Flair. She's had so much success, you could pit her up against any male today. She's somebody I'd probably do the job for."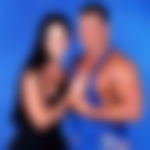 Kurt Angle mentioned another former Superstar from the previous generation
While Angle revealed having a splendid time working with Chyna, he mentioned Jackie Gayda too. His opinion is that currently women are a part of the wreslting ring in the true sense of the sport. However, back then, it wasn't the case.
Regardless, Superstars like Chyna and Jackie ensured to fight their way to the ring, and wrestle at par with their male counterparts.
ADVERTISEMENT
Article continues below this ad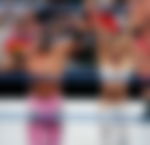 "You know, Crash here working these women, he gets his butt kicked by I think, Jackie. I think she stuffed them pretty good too. She was amazing. Jackie was wrestling like a guy before women were doing that. In other words, now women, they're actually just as good if not better than the guys. Back then, they were tested as sex effects and they would have bikini matches, wet t-shirt contests. Jackie was a wrestler. She was a badass and she proved it in the ring. She wrestled like a man back then when they weren't doing that."
In the same conversation, Kurt Angle discussed the time when he was working with Torrie Wilson. Angle explained that her great personality made it extremely fun and easy to work with her.
ADVERTISEMENT
Article continues below this ad